Utah Masters in Education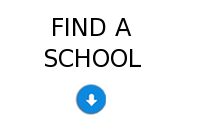 Utah's Educator Effective Program seeks to improve instruction and educational outcomes for all Utah public school students. This project, in process through the year 2015, will create standards to measure the effectiveness of teachers and school leaders; provide appropriate professional development at all career stages; and develop ways to recruit, retain, promote, and reward the best educators.
The state currently has the highest pupil-teacher ratio in the country. By pursuing your graduate education, you'll be equipped to help Utah children succeed, and improve your chances for employment in the process.
Find Schools offering Masters Degree Programs in Education
Grand Canyon University - (GCU)
---
Earn an affordable education master's degree from GCU on your schedule.
Choosing one of GCU's online or evening education master's degrees affords you the firm foundation needed to shape tomorrow's future.
---
Brigham Young University
Master of Science
Master of Education
Educational Leadership
Teacher Education
Special Education
30-36 credit hours or 18-24 months
Southern Utah University
Reading Education
Mathematics Education
Library Science
ESL Education
Technology Education
36 credit hours or 18-24 months
University of Phoenix
Master of Arts in Education
Elementary Education
Secondary Teacher Education
Curriculum and Instruction
Administration
35 credit hours or 18-24 months
Western Governors University
Master of Science
Master of Arts
Master of Education
Curriculum and Instruction
Educational Leadership
Learning and Technology
English Language Learning
Science Education
Special Education
30 credit hours or 18-24 months
University of Utah
Master of Science
Master of Education
Special Education
Educational Leadership
School Counseling
Reading and Literacy
Education, Culture and Society
36 credit hours or 24 months
Utah State University
Elementary Education
Secondary Education
Administration
Health Education
Special Education
Curriculum and Instruction
Early Childhood Education
ESL Education
Math and Science Education
Gifted and Talented Education
Educational Technology
36-40 credit hours or 24 months
Utah Valley University
Models of Instruction
ESL Education
Fine Arts
Foreign Language
Health Education
Mathematics Education
Language Arts Education
Science Education
Social Studies Education
Technology Education
30-36 credit hours or 18-24 months
Weber State University
36 credit hours or 24 months
Wesminster College
Master of Arts in Teaching
Master of Education
Elementary Education
Secondary Education
ESL Education
Reading Education
Special Education
36-45 credit hours or 24 months