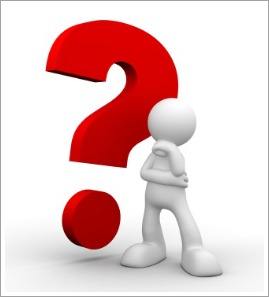 There are many good reasons to earn a master's degree in education. In the vast majority of school districts across the United States, teacher salaries are determined by two factors: number of years taught, and educational degree. A teacher with a master's degree earns, depending on the school district, anywhere from several hundred to several thousand dollars more each year.
But money isn't the only benefit. The educational tools teachers acquire give them several advantages in the classroom, so they can be more effective in working with a greater variety of students and environments. (Incidentally, this too may result in higher pay, as high-risk districts often have some sort of merit-pay system or component.) If you want to make a positive impact on students' lives and growth, then you'll want the additional knowledge and skills you can obtain through your master's studies.
A master's degree in education also opens up more opportunities for your career, and affords you greater flexibility in your work. Beyond the classroom, opportunities abound for leadership (perhaps as a mentor teacher, or as a principal, or a curriculum trainer), for special instruction (including gifted education programs as well as special-needs programs), and for curriculum and program development. A stronger educational background will enable you to take on these roles.
Finally, some states require all teachers to obtain a master's degree in order to maintain their teaching credential, as part of their ongoing professional development. But even if your state does not require it, you might require it of yourself. Better preparation makes for better teaching.
Whether you're working to become a teacher, or have already begun teaching, a master's degree in education is an important step toward reaching your career goals—and toward becoming a better teacher.
I'm looking to become a teacher
If you're not already working as a teacher, you'll want to select a master's in education program that includes licensure; this will include a period of supervised student teaching and fulfill all requirements for obtaining a teaching credential from your state. Depending upon the program you select, you can acquire your license to teach elementary school or secondary school (with an endorsement for a particular subject area, such as English, math, or biology), or even an endorsement in special education.
Running the Numbers
A first-year teacher with a master's degree can earn more than a fifth-year teacher with a bachelor's. Take, for example, the pay scale for teachers in New York City:
| | | |
| --- | --- | --- |
| Year | BA | MA |
| 1 | $45,530 | $51,425 |
| 5 | $50,153 | $56,048 |
Thus, after only five years of teaching at the same school, a teacher holding an M.A. will have made almost $30,000 more than a teacher with only a B.A.
Source: United Federation of Teachers
If you're currently a college graduate considering a teaching credential, you're in an ideal position. Many master's programs can be completed in 18 to 24 months—only slightly longer than you would spend in a 12-to-18 month teacher preparation program. Thus, for an additional six-month investment, you can begin your teaching career both better prepared and better compensated.
While any teacher preparation program will discuss methods of teaching, as well as classroom discipline and management, a master's in education program offers more specific educational tools to teachers. Classes can focus on creating and adapting curriculum, conducting educational research, teaching in urban environments, working specifically with English-language-learners, or developing Individualized Education Programs (IEPs) for students with special needs. Such additional skills can become the difference between success and failure for many teachers.
I'm already a teacher
If you're already a licensed teacher, adding a master's degree will open up new possibilities in your teaching career. In addition, salary schedules in most districts include a bachelor's-plus level (often B.A. plus 30 graduate units); therefore, you might receive your first pay increase before you complete your master's degree.
Most graduate schools offer master's programs through evening classes and online classes, so you can continue to teach full time while working toward your degree. Pursuing a master's in education degree part-time can take anywhere from two to five years.
In addition to increased pay, a master's education can also increase job security, as it can involve obtaining additional teaching endorsements. When districts are forced to lay off teachers, those with multiple endorsements are more likely to be retained; teachers with additional endorsements can either be reassigned, or tasked classes in each of their endorsements when enrollment or funding is insufficient for having two separate teachers.
You may also use your master's program to specialize in certain areas of education, which can open new doors for your career development. Possibilities include ESL instruction, school guidance and counseling, educational research, special education, administration, and curriculum development.
I'm interested in a leadership role
Schools need principals and administrators who are themselves exemplary teachers, who understand teaching, and who can model as well as motivate success. If you're that teacher, you'll want to explore a master's in Education Administration, Educational Leadership, or some similar program. These programs are built to include all the requirements for state licensure of principals and other school administrators. Components of such programs include leadership theory, organizational communication, curriculum assessment and development, legal understanding, how to put theory into practice, examination of school culture, and perceptions of power.
Such leadership programs will also involve some kind of internship to help develop leadership skills. Often, this internship is tailored such that a teacher may intern at his or her own school, working collaboratively with the school's principal.
Of course, becoming a principal is not the only way to become an educational leader at your school. School districts also need mentor teachers and grade-level leaders among their teaching staff. You could also pursue your master's with an emphasis in technology, literacy development, or educational research; and therefore be equipped to head such programs in your school or school district.
I'm interested in developing curriculum
Curriculum development is another education career path that requires a master's degree. Curriculum developers and specialists perform a number of specialized tasks, including researching and evaluating new teaching methods and materials, planning and conducting teacher training programs, and designing and adapting new curriculum materials and modules. They are also often tasked with implementing state and federal programs, and become responsible for interpreting government rules and regulations regarding education.
A master's degree in education, with an emphasis in curriculum development, will equip you to perform all of these duties—whether you work as a specialist at one school, or direct curriculum development in multiple schools at the district level.
Opportunities abound for teachers who obtain their master's in education. At the same time, students benefit from their teachers' investment in training, receiving better instruction, leadership, and educational programs. Furthering your education is a win-win situation for everyone.