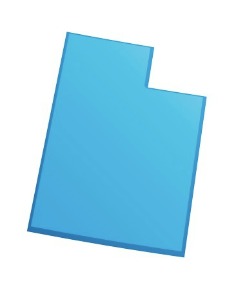 There's nothing like a great outdoor adventure. And if open-air thrills are what you seek, Utah has plenty to offer the world-class hiker, mountain biker, backpacker, skier, and angler. When not taking outdoor recreation to uncharted heights, residents of The Beehive State enjoy a strong family culture, growing population, and winning business climate.
Just as the Utah wilderness needs thrill-seeking adventurers, the state's classrooms need teachers who love a good challenge. Projected job growth and big changes in the field of education make it an exciting time to start a teaching job in Utah.
What's the education climate in Utah?
Utah is serious about improving education, and about keeping students engaged and prepared. The state's graduation rate is above the national average, and increased by seven percent from 2008 to 2011; high-school dropouts decreased by eight percent during that same period. However, the state has altered its goal from simply graduating its students to developing them into individuals who are career- and college-ready.
Utah Teacher Salaries
Average Elementary: $45,850
Average Middle School: $50,050
Average High School: $46,540
Average for all Utah jobs: $40,950
Source: U.S. Bureau of Labor Statistics
March 27, 2012 marked the start of major educational reform in the state of Utah. That was the day the Public Education Employment Reform Act was signed into law. This piece of legislation fundamentally changed the infrastructure of accountability for the state's educators, and received overwhelming support from every imaginable sector. The bill revolutionized the evaluation method used for measuring teacher performance and moved it to a four-point scale, which is under development by stakeholders in Utah's public education system. The centerpiece of the evaluation tool focuses on student growth and instructional quality.
The law also links an educator's job status, and salary, with his or her performance. If a teacher is evaluated at the lowest point of the scale in a given academic year, he or she cannot move up the salary schedule the subsequent year. It's not all penalty, though—the infrastructure is also designed to assist teachers who are evaluated at the lowest level of performance. However, if that teacher does not make the prescribed improvements within 120 school days, he or she will become eligible for termination—another major change as a result of this law's passage. In addition, any teacher dismissed due to performance may not be transferred to another school within the district, but must be unequivocally terminated.
The bill reached all facets of education, including school administrators, who now too will receive performance-based pay. The law takes effect during the 2014-2015 academic year, with further initiatives rolling out during subsequent academic years.
Another piece of proposed education legislation in Utah was the Education Savings Accounts Act. The proposed reform effort would alter the funding of ninth through twelfth graders, and instead give control over spending to students (and parents). For example, if a student were to choose to attend online classes for some credits and the local school for the remainder of the required credits, this would be deemed acceptable. In February 2012, the House Education Committee voted to hold the bill in committee for further discussion.
How's the job outlook for Utah teachers?
According to the State Superintendent's Annual Report, Utah projects moderate growth for student enrollment through 2020. Elementary schools are projected to have the highest rate of job openings—not a surprise when one notes that the birth rate in Utah is 25 percent higher than the national average. The moderate decrease in dropouts will also help these job forecasts to hold up.
The subjects with the highest amount of projected teacher shortages are secondary mathematics, science, special education (K-12), Chinese, and Elementary Dual Immersion. Considering projected job growth and the areas of need in the state, there will be plenty of opportunity for those seeking employment as teachers in Utah.
What benefits do Utah teachers have?
Public school teachers have access to immediate benefits through membership with the Utah Education Association (UEA). Among those benefits is access to personnel who provide professional assistance: local representatives and UEA's full-time attorney; another is the $1 million professional liability insurance. Each member receives representation in salary negotiation—which is especially important during a teacher's first years of his or her career, as it frees up time to focus on developing educational skills without worrying about next year's contract.
UEA members are automatically part of the parent union, the National Education Association (NEA). NEA membership grants access to further benefits, including retirement and savings, loans, discounts, credit cards, and insurance. A recently added perk to UEA membership is the My Deals Mobile application for iPhone and Android users. The application includes a product search where users can shop and compare prices for a product across thousands of online providers. There are also downloadable coupons and cash-back incentives on world-famous brands purchased online.
Once a teacher enters retirement, he or she is enrolled in the Utah Retirement Systems. Benefits are determined by a formula taking into consideration years of service and teachers' highest five years of earnings. Teachers are eligible for benefits at age 65 after four years of service, at age 62 with 10 years of service, or at age 60 with 20 years of service.
What are Utah's credentialing requirements?
Utah's teacher licensing requirements are similar to those of other states. Applicants must complete an approved educator preparation program at a college or university. After graduation from the program, each applicant will need to submit a certification of completion to the Utah State Office of Education. Assuming the applicant clears a criminal background check, he or she is considered a licensed teacher in the state of Utah.
Licensing is broken down into three levels. Level One includes the above requirements, plus a passing score on the Praxis II content test. Once a teacher is licensed and employed at Level One, he or she must complete the Entry Year Enhancements support program within three years in order to attain Level Two licensing. The Level Three License is given to applicants who, while possessing a Level Two license, earn National Board Certification or a doctorate from an accredited institution.
For further information on certification terminology and next steps, visit the Utah Teaching Certification website.