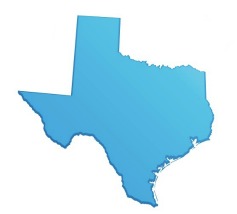 Are you ready for some football? What about some of the nation's best barbeque? If these activities fit your picture of the good life, then look no further than The Lone Star State. Beyond the enjoyment of intense gridiron competition and great steak, Texas offers the fastest growing job market in the country, along with one of the lowest costs of living.
One such industry experiencing job growth is teaching. The state needs a variety of teachers at all levels, especially in the areas of math, science, special education, and bilingual education. Everything is bigger in Texas—and that includes the opportunities to teach.
What's the education climate in Texas?
The climate of education in Texas can be summed up in two words: local control. The state has earned a reputation for resisting federal influence, and has held out where most other states have joined forces with the U.S. Department of Education. Texas is one of four states that have yet to adopt the federal Common Core State Standards (CCSS); some Texas legislators have even drafted legislation that would declare teaching according to national standards illegal.
Teacher Salaries in Texas
Minimum starting salary: $27,320
Average Elementary School salary: $51,850
Average Middle School salary: $52,200
Average High School salary: $53,870
Sources: U.S. Bureau of Labor Statistics; National Education Association
Texas is also one of a handful states that has outlawed collective bargaining for public employees. Thus, there are many different teacher unions throughout the state (see Texas Teacher Unions below). Although this might make it appear that Texas has fewer protections for its teachers, educators are seldom dismissed from their positions and have maintained a competitive wage nationwide.
By most statistical measures, Texas has consistently met the national average. The reported pupil-per-teacher ratio has stayed below the national average, at 14.56 to 1. Another strong educational indicator is the number of branch and local libraries in the state. The amount of central libraries developed in Texas is more than three times the national average; branch libraries are also double the U.S. average.
In 2010, Texas made national news when its State Board of Education (SBOE) approved revisions to the state's curriculum standards for U.S. history and other social studies courses, reflecting conservative values in most of the state. This decision has also affected other states, as the state of Texas remains one of the biggest textbook purchasers in the country. Because the content of textbooks was altered, other purchasers of the same materials were indirectly influenced by the Texas SBOE's decision. Thus, the state has determined the curricular outcomes of many other states for quite some time to come.
How's the job outlook for Texas teachers?
The job outlook for Texas is excellent, in all sectors of the economy. There has been a steady increase in jobs over the past two years; and Forbes Magazine ranks Texas number one in job growth out of all 50 states. Couple this with the 20.6 percent increase in population from 2000 to 2010, and it becomes clear that a need for classroom teachers is growing in the state.
Texas has experienced a demand for incoming teachers as the result of a wave of retirements and resignations in certain areas. The state also identified the following areas of teacher shortage for the 2012-2013 school year: bilingual education, foreign languages, mathematics, science and special education. Also, the American Job Center Network reports that Texas teachers have above-average opportunities for employment at all grade levels.
What benefits do Texas teachers have?
Location determines a teacher's opportunity for union membership; and because of that, benefits for Texas teachers vary by location. There are two statewide unions for public school teachers: The Texas Federation of Teachers and the Texas State Teachers Association.
The Texas Federation of Teachers (TFT) has an impressive list of benefits for its members. Immediate benefits include an $8,000,000 occupational liability insurance policy, $25,000 accidental death and dismemberment coverage, $10,000 term life insurance policy, and a legal defense fund to protect against employment related claim issues. Members have the opportunity to supplement their insurance and health plans through the American Federation of Teachers (AFT), the parent organization of TFT. Also, there are travel and prescription drug discounts available to TFT members.
The Texas State Teachers Association (TSTA) is the statewide union affiliated with the National Education Association (NEA). Their benefits are similar to the list of TFT benefits above. In addition, the TSTA has a startling amount of discounts available to its members. including insurance, automotive and home loans, medical, and even entertainment. A TSTA membership card can bring big savings to its carriers.
Texas Teacher Unions
Statewide Unions
Non-statewide Unions
The state also has loan forgiveness programs available to those who teach in certain settings. The Federal Teacher Loan Forgiveness Program is available to teachers working at schools where 30 percent or more of students are eligible for Title I funding. Also, the Public Service Loan Forgiveness program is available to all teachers who have completed 10 consecutive years of service. Under this program, teachers may qualify for forgiveness of the remaining balance of any non-defaulted loan made under the Federal Direct Loan Program, including Direct Stafford, Direct PLUS, and Direct Consolidation loans.
What are Texas's credentialing requirements?
Those who aspire to teach in Texas must earn a bachelor's degree at an accredited college or university, which includes taking teacher preparation courses. Next, the teacher-in-training must complete an educator preparation program, available at most colleges and universities. After completing the necessary coursework, prospective teachers must pass their appropriate certification exams.
Every teacher in Texas has the opportunity to add to his or her standard teaching certificate through the state's Additional Certification by Examination process. A currently certified teacher simply needs to pass an exam in the desired subject area and apply for the certificate online; the new certification will be added to the original credential.
For more information on the certification process and requirements in Texas, visit the Texas teaching certification website.