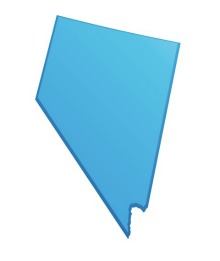 Nevada's gambling and entertainment gets all the press. However, the state features numerous geological and archaeological desert marvels including the Lunar Crater, the Sump, Fly Geyser, Pyramid Lake, Lake Mead, and Monte Cristo's Castle.
Teachers in Nevada will enjoy the great family atmosphere and quiet suburban neighborhoods. The Las Vegas area is booming with other industry as well. The majority of suburban communities outside of Vegas are new; many didn't exist as recently as 10 years ago. And with the beginnings of recovery taking place, housing is affordable on a teacher's budget.
What is the educational climate in Nevada?
Although Las Vegas is the most visited and most highly populated city in Nevada, it accounts for only a fraction of all Nevada students. Much of the rest of the state is made up of rural desert towns. Recognizing the disparity in wealth between Las Vegas and other more rural areas, the Nevada legislature has declared that every Nevada child receive a reasonably equal educational opportunity, and has reapportioned funding accordingly.
Teaching salaries in Nevada
Nevada teachers earn above the national average, with very competitive salary scales. Should Nevada adopt a pay-for-performance scale, employment could become even more lucrative for quality Nevada teachers. Below is the median pay for Nevada teachers:
Elementary School Teacher – $52,590
Middle School Teacher – $52,790
High School Teacher – $52,600
Source: U.S. Department of Labor
Nevada legislators passed several educational reform measures in 2011. Measures that include revisions to the evaluation of teacher and administrator performance; drafting of a five-year strategic plan rectifying recurring issues, and creating goals to address those issues; the requirement of an annual report on the state of public education in Nevada; the creation of clearly defined academic benchmarks; development of a statewide model curriculum in reading and math; encouragement of increased family involvement; and the direction of monies toward the Bullying Prevention Fund.
The 2011 legislative session also established the State Public School Charter Authority, which will create and oversee charter school contracts, in an effort to create some market competition within schools. Governor Brian Sandoval has further promoted educational reform by advocating school choice, and by eliminating the policy of social promotion.
The state has also explored a pay-for-performance scale, which would financially reward highly effective teachers. Nevada has also consistently raised its starting pay for first-year teachers, to compensate for the rapidly rising cost of living in the state.
Career Outlook in Nevada
Nevada will not experience very much job growth in the near future. However, teachers who are retiring or moving out of the profession will leave replacement job openings in their wake. Below are the statistics for job growth among teachers in Nevada, as estimated by the U.S. Department of Labor:
Elementary School Teachers—.7 percent
Middle School Teachers—1.1 percent
Secondary School Teachers—1.8 percent
Again, Las Vegas isn't the only place to teach in Nevada. Many of Nevada's struggling districts are in or around Native American reservations; others are in old mining towns with no industry to support its citizens; yet others are in rural ranch country with no local economy to speak of. Teachers stand the best opportunity to find teaching jobs in these districts, and by doing so may even qualify for federal or state loan-forgiveness programs, to attract them to these desert outposts.
What are some of the benefits of becoming a teacher in Nevada?
Nevada boasts higher than average teacher salaries (see above). The state also offers teachers comprehensive benefits packages that include health, life, and dental insurance; retirement funds; paid sick days; and extended vacation times. Teachers also have access to special financial benefits through the Silver State Schools Family Credit Union.
Teacher benefits are negotiated with the Nevada State Legislature and Nevada Board of Education by the Nevada State Education Association (NSEA) and Nevada teachers union. The NSEA has recently promoted English literacy among Nevada students, fought against teacher layoffs and larger classrooms, and advocated for other issues impacting teachers and their students.
The Nevada Retired School Employees Association (NRSEA) actively supports legislation on the behalf of retired educators, provides helpful resources to retirees, and hosts a convention annually to foster the exchange of ideas and provide support to fellow retirees.
Nevada teacher organizations
Some of Nevada's teacher organizations include:
The Public Employees Retirement System of Nevada (NV PERS) manages retirement benefits for public-school employees, including teachers. A percentage of teacher pay, 21.5 percent, is deposited into a pension fund on behalf of the teacher, and can be used after the teacher completes extended years of service. Teachers may also contribute to individual retirement accounts. NV PERS also provides retirement and financial consulting and seminars on retirement planning.
Teachers may receive additional benefits by joining the various teaching organizations (see Nevada Teacher Organizations) available in Nevada. Teacher organizations advocate on educational issues, provide lesson plans and classroom resources, and foster a sense of community with like-minded professionals.
How do I become a teacher in Nevada?
A Nevada teacher must hold a bachelor's degree in his or her area of focus from an approved university or college program. If students hold a bachelor's degree from a non-approved institution, each transcript will be evaluated credit by credit for approval. Students must also complete student teaching requirements within their particular teacher preparation programs, or have three years of teaching experience. Applicants must also prove competency by passing a Praxis test.
Many universities and colleges now offer online courses, and in some cases, entire degrees can be obtained with virtual learning. There are also teacher preparation courses that can be obtained online. However, student teaching must be done in the classroom. For detailed information about acceptable teaching programs and teacher certification programs, visit the Nevada teaching certification website.