Nevada Masters in Education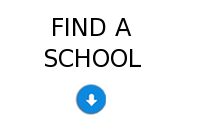 Recognizing the need for students to be able to do their part in a competitive global economy, the Nevada Department of Education recently revised its reading achievement standards, making college and career readiness a goal for all Nevada students. The state also reports numerous teacher shortages at the high-school level. Highly qualified teachers are needed in Nevada now more than ever.
By pursuing your master's degree, you too will be better prepared to meet the challenges facing Nevada students, and help them better contribute to a growing and rapidly changing society.
Find Schools offering Masters Degree Programs in Education
Northcentral University was founded in 1996 to provide working professionals around the world with unprecedented access to richly engaging, professionally relevant, and academically-rigorous education from a U.S. university.
As a regionally accredited, private, online and graduate-focused university, NCU offers doctoral, master's and bachelor's degrees in business, technology management, education, and psychology, as well as doctoral and master's degrees in marriage and family therapy.
Programs:
General Education - Master of Education
MEd - Reading Education
Global Training and Development - Master of Education
And more...
Online Learning at Concordia University–Portland
If education is your passion, Concordia University-Portland is your university. One of the most respected names in learning today, Concordia offers several fully online Master of Education (MEd) programs—most of which can completed in one year—and a fully online Doctorate of Education (EdD) program. Our graduates stand out with the skills, integrity, and compassion necessary to meet the ever-changing needs of students today. Together, we're all making an impact in education.
Programs:
M.Ed. in Curriculum & Instruction: Social Studies
M.Ed. In Curriculum and Instruction - Trauma and Resilience in Educational Settings
MEd in Educational Technology and Learning Design - K-12 Education
And more...
Lesley University
Mathematics Education
Science Education
Curriculum and Instruction
Early Childhood Education
Elementary Education
Middle School Education
High School Education
Special Education
30-39 credit hours or 12-18 months
National University
Master of Arts in Teaching
Master of Education
Early Childhood Education
Educational Technology
Reading Education
Elementary Education
Secondary Education
45-60 credit hours or 24+ months
Nova Southeastern
Master of Science in Education
Early Childhood Education
Elementary Education
Secondary Education
English Education
Mathematics Education
Early Literacy Education
Curriculum Instruction
Preschool Education
Social Studies Education
Science Education
36-40 credit hours or 18-24 months
Regis University
Adult Learning, Training and Development
Integrating Technology
Literacy
Autistic Education
Gifted/Talented Education
30-36 credit hours or 18-24 months
Sierra Nevada University
Master of Arts in Teaching
Master of Education
Administrative Leadership
Special Education
Elementary Education
Secondary Education
36 credit hours or 18-24 months
University of Nevada — Las Vegas
Early Childhood Education
Elementary Education
Secondary Education
Science Education
Mathematics Education
School Counseling
Special Education
36-45 credit hours or 18-24 months
University of Nevada — Reno
Educational Leadership
Elementary Education
Secondary Education
Mathematics Education
Special Education
36-40 credit hours or 18-24 months
University of Phoenix
Master of Arts in Education
Elementary Education
Secondary Teacher Education
Curriculum and Instruction
Administration
35 credit hours or 18-24 months