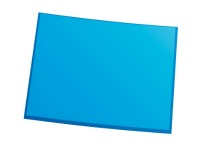 With its stunning vistas, ample hiking opportunities, and winter sports, Colorado attracts a wide range of individuals hoping to call it home. However, outdoor activities only constitute some of the draws for those looking to move to the Centennial State.
Colorado is in need of more teachers and instructors dedicated to providing quality educational experiences for their students. Teaching in Colorado gives individuals numerous chances to make a difference in the lives of their students, while also offering benefits and incentives to implement the most effective teaching practices for students.
Educational Climate in Colorado
Colorado cares for its students. Even in the face of state-wide budget cuts and tough economic decisions, legislators and school administration officials are committed to providing the best educational experiences possible for students.
State legislators have committed to reforming and improving Colorado's school system – a commitment that drew the commendation of Washington, D.C. representatives. Late in 2011, the state was named as one of winners of the Race to the Top grant, which awarded Colorado $17.9 million to be used for educational funding.
What kind of salary can I earn in Colorado?
Colorado teachers earn competitive salaries based on experience, education, and position. The following are some of the average salaries of teachers in the state:
Elementary School Teacher – $47,000
Middle School Teacher – $47,000
High School Teacher – $49,000
Source: Colorado Department of Labor and Employment
Colorado earned the grant by implementing new state standards and teacher evaluations to ensure the most qualified teachers could use their expertise and experience to increase positive educational outcomes of students in the state.
Lawmakers have further shown their commitment to at-risk students through legislation aimed to improve the results of students struggling to read. New laws would identify struggling readers as soon as kindergarten, and implement intervention strategies to support them.
In time, the political climate will continue to improve in Colorado, attracting more teachers to the state. Read on to discover some of the various opportunities available to teachers in Colorado.
Career Outlook in Colorado
As more teachers retire and student enrollment increases, there will be higher demand for teachers in Colorado. The U.S. Department of Education notes several teacher shortage areas in the state. Individuals looking for the best chance of obtaining jobs should focus on earning certification in subjects such as mathematics, English as a Second Language, science, special education, and reading.
According to the Colorado Department of Labor and Employment, the job market will expand for teachers between 2010 and 2020. Teachers can expect the following employment growth:
Elementary School Teachers – 27.9%
Middle School Teachers – 27.5%
Secondary School Teachers – 20.2%
For example, this will mean an additional 1,161 job openings per year for elementary school teachers between 2010-20.
It's predicted that the majority of educator job growth in Colorado will stem from increasing school enrollment, but a significant amount will also come from older teachers approaching retirement. Additionally, teachers looking to further increase their job prospects should look to teaching in rural or urban communities, where need will be strongest.
What are some of the benefits of becoming a teacher in Colorado?
Getting involved in Colorado
There are several teacher organizations specific to Colorado teachers, including:
In addition to competitive salaries, teachers also receive a host of employee benefits in Colorado. From health insurance to retirement plans, teachers who perform to the best of their abilities are well supported.
Most school districts provide health care plans for their teachers, including dental, emergency care, prescription drug plans, and sometimes eye care. For example, a teacher in the Boulder County School District makes monthly contributions to one of several different health insurance providers, and is able to access affordable primary care visits, regular check ups, prescriptions, and lab and x-ray visits.
Colorado teachers usually enter into the Colorado Public Employee Retirement Association, which provides pensions and health care after they retire. Colorado teachers are able to retire at the age of 50, as long as they have performed 30 years of service and can receive up to 100% of their final salary in the form of a pension.
Teachers may receive additional benefits by joining the various teaching organizations available in Colorado. Teacher organizations often advocate on behalf of teachers everywhere, vocalizing the needs of teachers to state legislators and lawmakers.
Teacher organizations sometimes offer additional health insurance and protections to their members, while also providing professional development opportunities. For example, most organizations host workshops and networking events that allow teachers to meet with each other, trade teaching techniques, and try out new ones.
Teachers looking to introduce new activities to the classroom also find that most teacher organizations publish professional journals that discuss research and class work that provides effective educational experiences for students.
How do I become a teacher in Colorado?
Where can I work in Colorado?
There are 1,708 schools in Colorado, spread across eight different regions. Some of these schools and regions include:
Before a potential teacher can be hired in Colorado, he or she must first earn teacher certification in the state. Teacher certification is a process that shows a teacher is well-prepared to meet state standards and reviews. By obtaining teacher certification, potential employees prove they understand content and effective means of teaching that content.
Colorado teachers must first obtain a bachelor's degree and complete a teacher preparation program before seeking certification. Teacher preparation programs are offered by various institutions in Colorado. Contact schools to learn more about approved teacher preparation programs in Colorado.
Toward the end of a teacher preparation program, potential teachers in Colorado are required to pass either the PRAXIS or PLACE examinations. These exams show that a teacher has adequately studied his or her content specialization, and is prepared to teach that content to students.
Find more information on teacher certification, in addition to links and advice regarding documents, the process, and contact information, at teaching-certification.com.