Colorado Masters in Education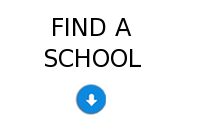 As an educator (or future educator), your goal has been (or will be) to help your students incorporate learning into their lives through altering their learning environment or distributing better curriculum in a more effective way.
The state of Colorado is also doing its part to encourage effectiveness of educators through accountability and school performance data acquisition. As education is refined, it will be educators with greater levels of education who will be the ones who lead the charge to a better educated Colorado.
Find Schools offering Masters Degree Programs in Education
Northcentral University was founded in 1996 to provide working professionals around the world with unprecedented access to richly engaging, professionally relevant, and academically-rigorous education from a U.S. university.
As a regionally accredited, private, online and graduate-focused university, NCU offers doctoral, master's and bachelor's degrees in business, technology management, education, and psychology, as well as doctoral and master's degrees in marriage and family therapy.
Programs:
General Education - Master of Education
MEd - Reading Education
Global Training and Development - Master of Education
And more...
Adams State College
Linguistically Diverse Education
Reading Teacher
Special Education
Curriculum and Instruction
Educational Leadership
30 credit hours or 18-24 months
Colorado College
Master of Arts in Teaching
Elementary Education
Secondary Education
K-12 Teaching
Block Program Estimate Duration: 14 months
Colorado Mesa University
English for Speakers of Other Languages
Educational Leadership
Exceptional Learner
Teacher Leader
34-36 credit hours or 18-24 months
Colorado State University – Fort Collins
41 credit hours or 12-18 months
Colorado State – Pueblo
Art
Culturally Diverse Education
Early Learning
Foreign Language
Health and Physical Education
Instructional Technology
Music
Space Studies for Educators
Special Education
38 credit hours or 18-24 months
Jones International University
Adult Education
K-12 English as a Second Language
Secondary Curriculum, Instruction, and Assessment
Leadership and Administration
Elementary Curriculum, Instruction, and Assessment
Instructional Technology
36 credit hours or 18-24 months
Regis University: College for Professional Studies
Adult Education
Literacy
Autism Education
Gifted/Talented Education
Integrating Technology in the Classroom
30-36 credit hours or 18-24 months
University of Colorado – Boulder
Curriculum and Instruction
Educational and Psychological Studies
Educational Foundations, Policy, and Practice
Educational Equity and Cultural Diversity
30 credit hours or 12-18 months
University of Colorado – Colorado Springs
Curriculum and Instruction
Reading
Science Educatoon
Space Students and Science Education
Science Teaching
Space Studies and Science Teaching
30 credit hours or 18-24 months
University of Colorado – Denver
Master of Arts in Education
Early Childhood Education
Elementary Teacher Education
Information and Learning Technologies
Linguistically Diverse Education
Literacy/Reading and Writing
Principal and School Leadership
Secondary Teacher Education
Special Education
40 credit hours or 24 months
University of Northern Colorado
Master of Arts in Teaching
Elementary Education
Curriculum Studies
Linguistically Diverse
English Education
30 credit hours or 12-18 months
University of Phoenix
Administration and Supervision
Adult Education and Training
Curriculum and Instruction – Reading
Early Childhood Education
Elementary Teacher Education
Secondary Teacher Education
Special Education
Teacher Leadership
35 credit hours or 18-24 months
Western State College of Colorado
Master of Arts in Education
Teacher Leadership
Reading Leadership
Online Teacher Leadership
40 credit hours or 24 months