A high school history teacher comments on how her experiences in a master's degree program helped her to open up as a teacher and recognize which students are most in need.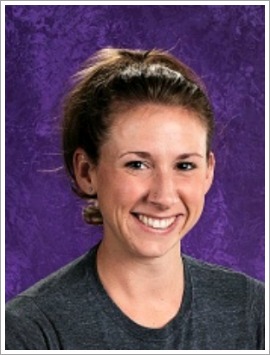 Kristen Lewis knew she wanted to be a teacher even as a child. From the age of five, she sensed a yearning grow from within to join the ranks of educators in front of the classroom. Lewis's sisters were most likely not as happy with the idea, however.
"I would trap my sisters in the basement and would make them do workbooks and stuff over vacation," she said with a laugh. "So it was kind of one of those things where I always knew I wanted to be a teacher."
Today, Lewis no longer needs to trick her siblings into listening to lessons in the basement to satisfy her teaching urges. As a teacher in the Boulder Valley School District in Colorado, Lewis is in charge of nearly 165 students a year in her regular and AP world history classes.
After finishing her undergraduate degree, Lewis entered the classroom using many of the teaching techniques she experienced herself when she was a high school student. Unfortunately, many of those techniques seemed to consist of having students read a book, memorize some dates, and then taking a quiz – techniques that don't take into account an individual student's learning needs.
The National Education Association lists several ways teachers can build up positive relationships with their students. Some of these include:
Get to know your students
Work with students one-on-one more frequently
Don't use too much harsh language
Don't use too much harsh language
Extensively use positive language and praise when students do well
Keep trying and don't give up
Keep trying and don't give up
Lewis recognized that her undergraduate education simply hadn't given her enough background and knowledge about how to effectively alter her curriculum to meet student needs. In fact, she had a hard time even identifying what those needs might be because of difficulty establishing relationships with her students.
After a year of teaching, Lewis recognized she needed further education to best understand where her students were struggling, and how she could adjust her teaching practices to help those students. That's when Lewis decided to enroll in a Masters of Education program at The University of Colorado Boulder.
Lewis says that before entering the master's program, she was hesitant to open up as a teacher for fear of exposing some weakness to her students. However, her mentors and professors helped show her that even if she did open up, she had the ability to keep her students motivated.
"Through the masters program and all of the methods they were teaching me and the topics they were teaching me and help they were giving me, I was able to open up more as a teacher and work with students more and understand students more," she said.
Lewis's master's program focused heavily on providing her research opportunities coupled with extensive classroom observation from a mentor. During her research studies, one of her major focuses was learning how to keep her students motivated and interested in the material by discovering how she could relate to them.
"I'm a personable person, and my biggest thing is I try to figure out on day one and through the first couple of weeks what makes the students tick – each one individually," Lewis said. "It takes work and it takes time, but you're finding out what their reading level is, what their motivation is. That's the biggest thing."
Lewis's professors pushed her to dig deeply into the research surrounding how to develop learning relationships with students. As Lewis began to implement relationship-building techniques with her students, she was able to identify their individual needs. This allowed her to take the research, turn around, and implement that knowledge into her own classroom the next day.
"You have to follow the curriculum, but you can do whatever you want to do to reach the students," Lewis said. "You learn what it is that's going to make you the best teacher possible when it comes to building relationships with students."
By connecting with her students, Lewis is able to speak with them more candidly about their concerns, and what she can do as a teacher to alleviate those concerns. As a history teacher, Lewis's lessons focus heavily on using reading skills, so identifying students who have lower reading skills allows her to differentiate instruction to maximize success.
"From all different levels of reading, they're all going to have the same goal and same end point," she said. "You have to figure out who are your lower-level readers, your middle-level readers, your high-level readers. You take the curriculum and make it fit the needs of every student in your class, and so you have to really play to everybody's strengths, and that's what my master's taught me."
While learning how to build relationships was a major part of discovering how to provide correct instruction to her students, Lewis has also gained a better understanding of how to integrate data-driven instruction into the classroom.
In her Teacher as a Research class, Lewis learned how to chart test and homework scores to identify problem areas in the classroom. Now, Lewis regularly tracks information about homework and tests, discovering which students turn in assignments, which ones don't, and deciding how she can best use that information to motivate students.
By tracking the information, Lewis adds fuel to the conversation, providing students with a visual example of how their study habits or work ethic is affecting their scores.
"From using the data, you could actually hone in your teaching skills to go and talk to these kids individually and say, 'Look, you're great at tests, but you're not getting in the work, what's going on with that?' How can we fix this so that [the student] is getting the whole picture," she said.
Lewis's ability to form classroom relationships while identifying problem areas has made her a highly effective teacher. By implementing many of the skills she learned in her master's program, she says she's come to love teaching.
"My masters really made me the teacher I am because I started to really focus on those relationships, and once you get to know your students you enjoy going to class, you enjoy teaching them and being around them and knowing them, and that's the best part about teaching," Lewis said.
<!- mfunc feat_school ->
Recommended Programs for Educators:
Sponsored School(s)
<!- /mfunc feat_school ->