Kansas Masters in Education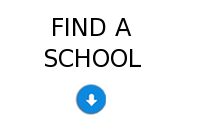 The state of Kansas enjoys one of the highest schools-per-capita rates in the country. A graduate-level education increases your chances in getting into, or advancing your career in, one of those schools.
The Kansas State Department of Education reports that reading comprehension is the state's current area of greatest weakness. As you grow in your own professional development, you'll learn to address these and other problems, as you create improved learning experiences that accommodate a variety of learning styles and skill levels.
Find Schools offering Masters Degree Programs in Education
Northcentral University was founded in 1996 to provide working professionals around the world with unprecedented access to richly engaging, professionally relevant, and academically-rigorous education from a U.S. university.
As a regionally accredited, private, online and graduate-focused university, NCU offers doctoral, master's and bachelor's degrees in business, technology management, education, and psychology, as well as doctoral and master's degrees in marriage and family therapy.
Programs:
General Education - Master of Education
MEd - Reading Education
Global Training and Development - Master of Education
And more...
Baker University
Master of Arts in Education
Master of Science
Curriculum
Special Education
Educational Leadership
33-37 credit hours or 18-24 months
Emporia State University
Master of Arts in Teaching
Master of Education in Teaching
Curriculum and Instruction
Educational Administration
Instructional Leadership
36 credit hours or 18-24 months
Fort Hays State University
Master of Science in Education
Education
Special Education
Educational Administration
36 credit hours or 18-24 months
Friends University
Master of Arts in Teaching
Curriculum and Instruction
30 credit hours or 18 months
Kansas State University
Academic Advising
Curriculum and Instruction
Elementary Education
Middle Level Education
Secondary Education
Reading Education
Educational Leadership
Special Education
30-36 credit hours or 18-24 months
MidAmerica Nazarene University
English as a Second Language
Teaching and Learning
Enhanced Teaching
Reading
30 credit hours or 18-24 months
Pittsburgh State University
Master of Arts
Master of Science
Elementary Education
Secondary Education
Reading
Health
Educational Leadership
36 credit hours or 18-24 months
Southwestern College
Curriculum and Instruction
Early Childhood Education
Intensive English
Special Education
36 credit hours or 18-24 months
Tabor College
Curriculum and Instruction
32 credit hours or 18 months
University of Kansas
Master of Science in Education
Master of Arts
Curriculum Studies
Gifted and Talented Education
Foreign Language Education
Literacy Education
Mathematics Education
Science Education
Social Studies Education
Educational Administration
Special Education
36 credit hours or 18-24 months
University of Saint Mary
Master of Arts in Education
Master of Arts in Teaching
Curriculum
Educational Theory and Research
31 credit hours or 18-24 months
Washburn University
Building Leadership
Literacy
Educational Technology
Content Areas
Adaptive Special Education
Reading Specialist
36 credit hours or 18-24 months
Wichita State University
Master of Education
Master of Arts in Teaching
Curriculum and Instruction
Special Education
Early Childhood Education
Middle Level/Secondary Education
36 credit hours or 18-24 months