Hawaii Masters in Education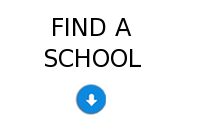 Hawaii has one of the lower teacher-per-capita rates in the country, and is looking for highly qualified teachers in several areas of education, including English/reading, foreign language (including Hawaiian), math, science, special education and vocational/technical training.
Teachers who continue to better themselves through their own education will learn to understand and use a variety of learning and problem-solving strategies to better help their students. As our world quickly changes, the best, quickest advancing, and most retained teachers in Hawaii will be those who keep up with those changes.
Find Schools offering Masters Degree Programs in Education
Northcentral University was founded in 1996 to provide working professionals around the world with unprecedented access to richly engaging, professionally relevant, and academically-rigorous education from a U.S. university.
As a regionally accredited, private, online and graduate-focused university, NCU offers doctoral, master's and bachelor's degrees in business, technology management, education, and psychology, as well as doctoral and master's degrees in marriage and family therapy.
Programs:
General Education - Master of Education
MEd - Reading Education
Global Training and Development - Master of Education
And more...
Chaminade University of Honolulu
Master of Arts in Teaching
Master of Education
Instructional Leadership
Child Development
Montessori Credentials
Educational Leadership
Elementary Education
Secondary Education
Special Education
31-55 credit hours or 24 months
Hawaii Pacific University
Elementary Education
Secondary Education
English Education
Mathematics Education
Science Education
Social Studies Education
World Languages Education
42 credit hours or 18-24 months
University of Hawaii — Hilo
30 credit hours or 18-24 months
University of Phoenix
Master of Arts in Education
Administration and Supervision
Adult Education and Training
Curriculum and Instruction
Elementary Education
Secondary Education
Special Education
41-47 credit hours or 18-24 months