Delaware Masters in Education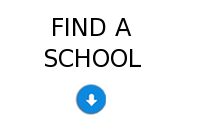 The state of Delaware reports a shortage not only of teachers in several specialties (including English, math, art, science, and special education) but also administrators. A master's education not only gives teachers an advantage as they pursue employment opportunities, but is a requirement for most administrative positions.
By increasing your own knowledge and effectiveness as a teacher through continuing education, you give yourself a great chance your own professional development. More importantly, you'll give yourself the opportunity to advance the development of the students you care for.
Find Schools offering Masters Degree Programs in Education
Northcentral University was founded in 1996 to provide working professionals around the world with unprecedented access to richly engaging, professionally relevant, and academically-rigorous education from a U.S. university.
As a regionally accredited, private, online and graduate-focused university, NCU offers doctoral, master's and bachelor's degrees in business, technology management, education, and psychology, as well as doctoral and master's degrees in marriage and family therapy.
Programs:
General Education - Master of Education
MEd - Reading Education
Global Training and Development - Master of Education
And more...
University of Delaware
Master of Arts in Teaching
Master of Education
Educational Technology
Higher Education Administration
School Leadership
Reading
33 credit hours or 18-24 months
Wilmington University
Master of Education
Master of Arts in Teaching
Elementary Studies
Reading
School Leadership
Career and Technical Education
Special Education
Secondary Education
30 credit hours or 12-18 months