West Virginia Masters in Education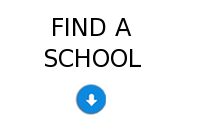 West Virginia was the second of 16 states to join The Partnership for 21st Century Skills (P21); in addition, the state's own Global21 initiative is helping students adapt to rapid worldwide changes in technology, business, and culture.
The state reports teacher shortages in a number of areas, especially at the secondary level. Those who attain a master's degree will help West Virginia students not only cope with all the challenges our quickly changing society presents, but thrive in the midst of them.
Find Schools offering Masters Degree Programs in Education
Northcentral University was founded in 1996 to provide working professionals around the world with unprecedented access to richly engaging, professionally relevant, and academically-rigorous education from a U.S. university.
As a regionally accredited, private, online and graduate-focused university, NCU offers doctoral, master's and bachelor's degrees in business, technology management, education, and psychology, as well as doctoral and master's degrees in marriage and family therapy.
Programs:
General Education - Master of Education
MEd - Reading Education
Global Training and Development - Master of Education
And more...
Bethany College
Master of Arts in Teaching
33 credit hours or 24 months
Concord University
Master of Education
Master of Arts in Teaching
Behavioral Science
Educational Leadership
Geography
Reading Education
Social Studies Education
36 credit hours or 18-24 months
Fairmont State University
Master of Arts in Teaching
Master of Education
Special Education
Professional Studies
Online Learning
Reading Education
Digital Media
Exercise Science
Art Education
Business Education
English Education
Foreign Languages
Science Education
Mathematics Education
36-38 credit hours or 24 months
Marshall University
Master of Arts in Teaching
Childhood Education
Middle Level Education
Secondary Education
Science Education
Mathematics Education
English Education
Social Studies Education
Music Education
Art Education
Physical Education
36 credit hours or 18-24 months
Marshall University — South Charleston
Master of Arts
Master of Arts in Teaching
Early Childhood Education
Elementary Science
Middle Childhood Education
Math Education
ESL Education
School Library Media
Secondary Education
Educational Leadership
Special Education
36 credit hours or 18-24 months
Salem International University
Curriculum and Instruction
Educational Leadership
Organization and Administration
Biomechanics
36 credit hours or 18-24 months
Shepherd University
Master of Arts
Master of Arts in Teaching
Curriculum and Instruction
Art Education
Science Education
English Education
Mathematics Education
Elementary Education
Social Studies Education
Spanish Education
39 credit hours or 24 months
West Liberty University
Master of Arts in Education
Advanced Teaching
Leadership Studies
Special Education
Sports Leadership and Coaching
Technology
36 credit hours or 18-24 months
West Virginia University
Child Development
Counseling
Educational Leadership
Educational Psychology
Elementary Education
Instructional Design
Reading Education
Secondary Education
Special Education
36 credit hours or 18-24 months
Wheeling Jesuit University
Biology Education
Chemistry Education
Physics Education
General Science
English Education
French Education
Social Studies Education
Elementary Education
Mathematics Education
Spanish Education
Special Education
30-36 credit hours or 18-24 months
West Virginia Wesleyan College
Special Education
Reading Specialist
Art Education
Biology Education
Chemistry Education
English Education
General Science
Mathematics Education
Physics
Social Studies
36 credit hours or 18-24 months