Vermont Masters in Education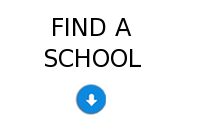 Vermont teachers, and students, are an elite bunch. The state is considered the best-educated in the nation, and its elementary students consistently test near the top in all areas of learning. In addition, the state enjoys the lowest pupil-teacher ratio in the country.
By continuing in your own professional and educational development, you'll stand out in a competitive job market, and be better prepared to contribute to the ongoing success of Vermont students.
Find Schools offering Masters Degree Programs in Education
Northcentral University was founded in 1996 to provide working professionals around the world with unprecedented access to richly engaging, professionally relevant, and academically-rigorous education from a U.S. university.
As a regionally accredited, private, online and graduate-focused university, NCU offers doctoral, master's and bachelor's degrees in business, technology management, education, and psychology, as well as doctoral and master's degrees in marriage and family therapy.
Programs:
General Education - Master of Education
MEd - Reading Education
Global Training and Development - Master of Education
And more...
Castleton State College
Master of Arts in Education
Curriculum and Instruction
Special Education
36 credit hours or 24+ months
College of Saint Joseph
Elementary Education
General Education
Reading Education
Secondary Education English
Secondary Education Social Studies
Special Education
30 credit hours or 18-24 months
Goddard College
36 credit hours or 24 months
Johnson State College
Applied Behavior Analysis
Curriculum and Instruction
Elementary Education
Gifted and Talented
Literacy Education
Middle Level Education
Secondary Education
Special Education
33 credit hours or 18-24 months
Lyndon State College
Curriculum and Instruction
Mathematics Education
English Education
Social Studies Education
Science Education
Special Education
36 credit hours or 18-24 months
Saint Michael's College
Arts Education
Curriculum
Elementary Education
Middle Level Education
Secondary Education
Reading Education
School Leadership
Special Education
36 credit hours or 18-24 months
Union Institute and University
Curriculum and Instruction
36 credit hours or 12-18 months
University of Vermont
Master of Arts in Teaching
Master of Education
Curriculum and Instruction
Early Childhood Special Education
Reading and Language Arts
Special Education
30 credit hours or 18-24 months