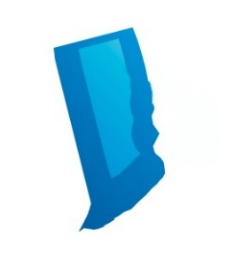 For such a small state, Rhode Island has a lot to offer. The state's shore and islands contain 400 miles of coastline, and 20 percent of the United States' historic landmarks can also be found here. The Ocean State is aptly named—every Rhode Islander lives within a 30-minute drive of either the Atlantic Ocean or Narragansett Bay.
The living may look easy on Rhode Island postcards, but for many kids in the state's urban schools, it's a struggle. Rhode Island is looking for talented, highly skilled teachers to ensure that all of its students are ready for success in college, career, and life.
Educational Climate in Rhode Island
Rhode Island educators have been especially focused on closing the achievement gap in its urban, poverty-stricken schools, and to that end have been experimenting with several approaches. One of them is a partnership with Achievement First, a non-profit charter management organization that has already produced measureable results in urban New York and low-performing Connecticut schools.
Teaching salaries in Rhode Island
Rhode Island teachers are paid well above the national average. Here are their median salaries:
Elementary School: $71,840
Middle School: $67,590
High School: $70,430
Source: U.S Bureau of Labor Statistics
The organization's initial efforts in the state involve opening several schools in Providence and its surrounding communities. Achievement First is closely aligned with another non-profit working for equal education opportunities around the country, Teach for America (TFA); in fact, more than half its principals are TFA alumni.
Other public and private organizations are working together to improve the educational climate of the state as well. The Rhode Island Board of Elementary and Secondary Education, for example, has been actively working with The New Teacher Project (TNTP), another national nonprofit committed to eliminating the achievement gap. Its joint program, Rhode Island Teaching Fellows, recruits urban middle- and high-school teachers in the areas of in math, science, and special education.
Teachers accepted into the Teaching Fellows program receive intensive pre-service training, including rigorous classroom-centered curriculum and real-world experience, specifically designed to prepare teachers to work with high-need students. After completing the three-to-four-month training, teachers are placed in Rhode Island schools; although employment is not guaranteed, the program has yet to fail to place a teacher.
Rhode Island is addressing its other educational needs as well. The state was one of nine to be awarded federal monies through the 2011 Race to the Top Early Learning Challenge. Funds have been used to not only to teach literacy and other academic skills, but also to subsidize early health screenings and parent involvement strategies.
Career Outlook in Rhode Island
Many teachers are on the verge of retirement and the Rhode Island population is experiencing moderate growth. As such, teaching jobs are also expected to grow in Rhode Island through 2016.
Elementary School: 4.8 percent
Middle School: 7.7 percent
Secondary School: 8.0 percent
In addition to the need for teachers in its urban districts, Rhode Island reports a number of teacher shortages statewide. Middle- and high-school teachers are needed in the areas of English, science, history, and math; shortages are also reported for teachers of bilingual Spanish (K-12), Portuguese, early education, and special education.
What are some of the benefits of becoming a teacher in Rhode Island?
Teachers in Rhode Island have some of the highest salaries in the country. (see above) Rhode Island teachers also enjoy exceptional benefits with health insurance, dental plans, vision plans, prescription drug benefits, life insurance, and a great retirement and pension plan.
Catastrophic health insurance, life insurance, legal and financial services, discounts on shopping, travel and entertainment, scholarships, and loan forgiveness are also some of the benefits available to members of the state teachers' union, the Rhode Island Federation of Teachers (RIFT). The organization manages retirement benefits for teachers as well.
As the state union, RIFT also advocates and negotiates teacher benefits, working conditions, paid time off, hours of work, pay for additional hours of work, incentives for performance, sick time, holidays, and also voices recommendations for quality education policies for their students.
Teachers may receive additional benefits by joining some of the other teaching organizations (see below) available in Rhode Island. These organizations may provide additional resources, lesson plans, project ideas, mentoring, conferences and professional development, as well as a sense of community among educators.
How do I become a teacher in Rhode Island?
To obtain certification in Rhode Island, you'll need a bachelor's degree or higher from an approved program. In addition, a teacher preparation course deemed acceptable by the State of Rhode Island must be completed, as well as student teaching. Many programs can be completed online, so geographical restrictions may no longer apply.
Once coursework is completed, a Praxis test will be used to demonstrate knowledge in both subject area and teaching methods. For more in-depth information about what classes to take, and which programs will suit your needs best, visit the Rhode Island teaching certification website.
And again, if you want to be a high-impact teacher in Rhode Island you might consider the Rhode Island Teaching Fellows program, and its alternate teaching certification route. Fellows may also qualify for loan forgiveness, which in turn will offset the tuition costs for the program.
There are other alternative routes to certification as well. Those who have certification from other states, are transitioning from other careers, or who already hold bachelor's degrees can visit the Rhode Island teaching certification website to find out more.