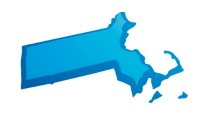 From the quaint villages of the central and western parts of the state, to the old-world yet cosmopolitan ambience of Boston; and from the rolling hills and mountains of the Appalachian Trail to the stunning ocean scenery of Cape Cod, Massachusetts offers its residents an abundance of historical, recreational, and cultural experiences.
The state of Massachusetts has become a 21st-century leader in the areas of technology, education, and financial services. Unofficially known as the "education state," the state has more than 50 universities and colleges, and its students rank consistently high on national assessment scores. Massachusetts also regularly leads the nation in average salaries for public school teachers. Now is a good time to become one of those teachers.
Educational Climate in Massachusetts
According to the 2011 National Assessment of Educational Progress (NAEP), the state's 4th-grade students ranked first in reading, and 8th-grade students ranked first in mathematics. The state's students also tied for first place in both the 4th-grade mathematics and 8th-grade reading exams.
Teacher salaries in Massachusetts?
Massachusetts teachers earn some of the highest salaries in the nation; pay is based on experience, education, and position. The following are average salaries of teachers in the state:
Kindergarten School Teacher:
$57,630
Elementary School Teacher:
$63,630
Middle School Teacher:
$62,900
High School Teacher:
$64,180
Source: Massachusetts Department of Labor
Massachusetts also excels in the quality of its secondary school education. High school graduation rates are well above the national average. ACT college-entrance examination scores for the graduating senior class of 2011 were the best in the nation, with students achieving a composite score roughly 3 points higher than the national average.
Massachusetts was a 2012 winner of the Race to the Top (RTTT) Early Learning Challenge Grant. The state will receive $50 million in funding from the U.S. Department of Education to help reform teaching standards and assessments, improve data systems, family engagement, and expand the effectiveness of the use of technology in meeting educational goals.
Since 2005, Massachusetts, and the Massachusetts Teachers Association (MTA) have supported an innovative state grant program called the Expanded Learning Time Initiative. The program has demonstrated that more school hours result in increased learning, student enrichment and motivation, and teacher satisfaction.
Career Outlook in Massachusetts
According to a 2010 study conducted for the Massachusetts Department of Elementary and Secondary Education, the future demand for teachers in the state looks promising. An estimated 45,000 new teachers will need to be hired in order to meet the state's educational needs through 2020, primarily to replace outgoing teachers who are either retiring or leaving the profession.
Despite an anticipated statewide decline in enrollment through 2020, certain areas of the state are still predicted to experience teacher shortages. Districts projecting a higher demand for teachers include Springfield, Fall River, New Bedford, Newton, Springfield, Worcester, and Boston.
As in most states, teachers with specialized skills and education are in high demand. The U.S. Department of Education identifies the following teaching areas as the state's greatest needs through 2013: English as a Second Language, mathematics, science, special education, and foreign language.
What are some of the benefits of becoming a teacher in Massachusetts?
Educational leadership since the 1600s
Massachusetts has led the nation in the development of today's educational institutions from the beginning of our country's history. It boasts the country's oldest college, Harvard University, founded in 1636; the first public elementary school (The Maher School), established in 1639; and the oldest high school (the Boston Latin School), started in 1635.
The state has also been the birthplace of some of the nation's greatest leaders and influential thinkers. John Adams, John Quincy Adams and John F. Kennedy.
Massachusetts boasts some of the highest average salaries and employment levels in the nation. Between the school years 1999-2000 and 2009-2010, salaries for public school teachers increased 16.6 percent in Massachusetts, compared to the national average of 3.5 percent. In addition, the Boston metropolitan area has one of the highest levels of employment for middle-school teachers (7,800 jobs).
The Massachusetts Teachers Association (MTA) represents 107,000 members in more than 400 local associations throughout the state. Services provided to members include professional development, legislative and political advocacy, legal advice and contract negotiations, and retirement planning; as well as discount programs for home mortgages, financial planning, wellness and entertainment. In addition, the organization offers an active student membership for future teachers. providing resource information, advocacy, and career planning.
Teachers in Massachusetts can retire at the age of 55 if they have 10 years of creditable service, or at any age if they have 20 years of creditable service (time worked as a teacher, administrator or as another Massachusetts public employee). The Massachusetts Teachers Retirement System is the largest provider of retirement benefits in the state, serving more than 140,000 active and retired members.
There are also benefits simply by being a resident of Massachusetts. In 2006, the state passed a health-care reform act that required all residents to have health insurance. Since that time, more than 98 percent of all residents and 99.8 percent of children are insured—the highest rate in the country.
How do I become a teacher in Massachusetts?
Becoming a teacher in Massachusetts requires obtaining and demonstrating the knowledge and skills necessary to meet the professional standards for teachers. This includes passing the Massachusetts Test for Educator Licensure (MTEL) and completing an approved teacher preparation program.
Massachusetts offers four types of professional teaching licenses—preliminary, temporary, initial, and professional. Each carries its own unique educational and professional requirements.
To obtain an initial teaching license in the state of Massachusetts, a person must have a minimum of a bachelor's degree and have graduated from a state-approved program of teacher education. In addition, prospective teachers are required to complete student-teaching internships of 150-300 hours, depending on the subject or grade level being taught. The MTEL Communications and Literacy Skills Test may also be required for some educators.
For more information on teacher certification in Massachusetts, in addition to links and advice regarding documents, certification process, and contact information, visit teaching-certification.com.
Where can I work in Massachusetts?
According to the Massachusetts Department of Elementary and Secondary Education (ESE), the state has 400 school districts, with more than 1,800 schools and 68,000 teachers. Teachers can choose to teach in schools in metropolitan areas like Boston, in smaller suburban districts, or in rural towns throughout the state. A complete listing of Massachusetts schools, as well as links to specific district websites, can be found at the ESE website.