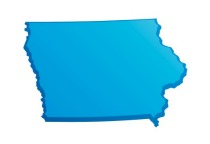 Enrollment in Iowa schools is changing. Though overall enrollment has been slowly declining since 1997, the number of minority students in the state is higher than ever before, now 18.5 percent of the student body. Also, more students are receiving free or reduced-price lunch—up to nearly 40 percent in fact. As such changes continue, Iowa needs teachers who can work in this changing school environment, and who are able to teach effectively across ethnic and economic boundaries.
What's the education climate in Iowa?
Iowa recently received the 21st Century Skills Practice of the Year Award, becoming one of seven states honored by the Partnership for 21st Century Skills for updating their curriculum and education methods to fit the needs of students in this century. In order to accomplish this goal, Iowa Core Curriculum had not only been revised to meet the latest research on standards for reading, writing, and mathematics instruction, but also expanded to include a new set of core standards specifically developed for 21st-century learning: civic literacy, financial literacy, technological literacy, health literacy, and employability skills. The goal of the new standards is to educate students so that they're not only prepared for success in college, but also equipped for longer-term success in career and social arenas.
Starting/Average Salaries – Iowa Teachers
Elementary School Teacher:
$30,598 / $44,819
Middle School Teacher:
$31,940 / $46,537
Secondary School Teacher:
$31,300 / $44,862
Average for all Iowa jobs:
$38,820
Source: Iowa Workforce Development – 2012
This doesn't mean that Iowans are done developing their education system. In the fall of 2011, Governor Terry Branstad and Iowa Department of Education Director Jason Glass began promoting several initiatives to continue improving Iowa's schools. After much debate over the goals and the effects of these proposals, the Iowa legislature enacted some of them, rejected others, and implemented others in part. Educators and legislators alike continue to discuss what next steps should be taken to develop Iowa's schools. Governor Branstad is determined to continue to advocate educational reform and improvement, knowing that what's been passed so far is only a start.
One of the governor's proposals was to end social promotion of third-grade students who could not read. After the legislature examined and debated the issue, the bill was altered to meet the concerns of certain educators who believed the bill would be too harsh. Now, third graders who do not demonstrate adequate reading skills will be given the option of taking a summer school remedial program, or repeating the third grade.
Another issue is that Iowa's pay system for teachers is 90 years old. Currently, pay raises are awarded according to only two factors—number of years served and educational degree. A proposal was advanced to change the pay schedule so that raises could be based more on teacher performance. For now this proposal has been put aside, while a task force has been appointed to review the issue further.
One proposal not passed was the governor's plan to increase school accountability through more vigorous testing. Under the governor's plan, passing end-of-course examinations would be required for high school graduation, and all 11th grade students would be required to take the ACT examination. So far, neither of these ideas has been adopted by the legislature.
Education Director Glass has identified three major goals for the next year: continue to develop the Iowa Core Standards curriculum, develop educator quality, and customize student instruction.
How's the job outlook for Iowa teachers?
Iowa needs about 1,740 new teachers each year (counting both growth and replacement of teachers retiring or otherwise leaving the profession), at a growth rate of 1.5 percent for elementary and middle school, and 0.8 percent for high school. In comparison, the annual average growth for all jobs in Iowa is 1 percent.
The state of Iowa has identified several subjects experiencing a current teacher shortage, and to attract new teachers to these areas it has created the Teacher Career Establishment Grant to provide extra money for these teachers. Subjects identified as in particular need of teachers include English as a Second Language, gifted and talented education, music, foreign language, math, science, and middle-school social studies.
What benefits do Iowa teachers have?
Iowa schools are on a traditional schedule, with summers off. Counting summer and winter breaks, teachers get 15 weeks worth of vacation time. Additionally, they have 10 sick days for use during the year. There are six gradations for degree in the salary schedule: bachelor's degree, bachelor's degree with 15 hours of graduate credit, bachelor's degree with 30 hours of graduate credit, master's degree, master's degree with 15 additional hours of graduate credit, and master's degree with 30 additional hours of graduate credit.
Benefits packages for Iowa teachers include health, dental, vision, disability and life insurance; and enrollment in the Iowa Public Employees Retirement System (IPERS). Teachers may retire with full benefits at the age of 65 (or at the age of 62, if they've taught for at least 20 years). Pension amounts are based upon number of years of service, paying up to 65 percent of the average amount earned in the teacher's five highest-paid years.
Several organizations in Iowa (see to the right) are devoted to teacher development, and to providing educational resources to Iowa teachers. These organizations often publish and discuss research on teaching programs and techniques, and often offer classroom activities or curriculum supplements to improve teachers' classrooms.
What are the credentialing requirements in Iowa?
All teachers in Iowa public schools must possess at least a bachelor's degree and have completed an accredited teacher preparation program (which may or may not involve a graduate degree). Such education includes core content area for your subject, an approved human relations course, an exceptional learner course, and a student teaching internship under the supervision of a master teacher. Obtaining a license also requires passing the Praxis II examination appropriate to your teaching area and completing a criminal background check.
Iowa teaching licenses come in multiple tiers: an initial license (valid for two years), a standards license (valid for five years, obtained after teaching for two years and completing a mentoring program), and a master license (earned after five years of teaching and completion of an endorsed master's degree program). Find additional information about teaching certification requirements in Iowa.