South Dakota Masters in Education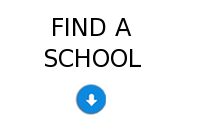 South Dakota students rank among the highest in country in 8th-grade math and reading test scores; yet, the state ranks last in residents who have obtained an advanced degree. Thus, obtaining your own advanced degree will give you a clear advantage when seeking a teaching job in South Dakota.
The state is in need of teachers in a variety of subject areas, including math, science, world languages, physical education, and the arts—especially at the high school level. Your continuing education will give you the skills, techniques, and subject knowledge required to give South Dakota students the kind of education they're entitled to.
Find Schools offering Masters Degree Programs in Education
Black Hills State University
Curriculum and Instruction
Reading Education
35 credit hours or 18-24 months
Northern State University
Master of Science in Education
Leadership and Administration
Teaching and Learning
35 credit hours or 18-24 months
South Dakota State University
Educational Administration
Curriculum and Instruction
Elementary Education
Secondary Education
32-35 credit hours or 18-24 months
University of Sioux Falls
Reading Specialist
Reading Leadership
K-12 Teaching
34 credit hours or 18-24 months