North Dakota Masters in Education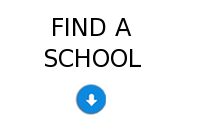 North Dakota students test consistently high in the areas of math and reading. At the same time, there are a number of areas where teachers are currently needed, including occupational education, science, information technology, and language (including Native American languages).
As you continue advancing in your own educational goals, a master's degree will help equip you with the knowledge, aptitude, and teaching methods needed to help North Dakota students advancing in their academic and career pursuits.
Find Schools offering Masters Degree Programs in Education
Northcentral University was founded in 1996 to provide working professionals around the world with unprecedented access to richly engaging, professionally relevant, and academically-rigorous education from a U.S. university.
As a regionally accredited, private, online and graduate-focused university, NCU offers doctoral, master's and bachelor's degrees in business, technology management, education, and psychology, as well as doctoral and master's degrees in marriage and family therapy.
Programs:
General Education - Master of Education
MEd - Reading Education
Global Training and Development - Master of Education
And more...
North Dakota State University
Master of Arts in Education
Educational Leadership
English Education
Social Science Education
Social Science Education
Elementary Education
30-42 credit hours or 24 months
University of Mary
College Teaching
Curriculum and Instruction
Early Childhood Education
Elementary Administration
Reading Education
Secondary Administration
School Counseling
Special Education
32 credit hours or 24 months
University of North Dakota
Elementary Education
Instructional Design
Reading Education
Special Education
30 credit hours or 12-18 months
Valley City State University
Teaching and Technology
Teaching English Language Learners
Library Information Technologies
Technology Education
32 credit hours or 12-18 months