Montana Masters in Education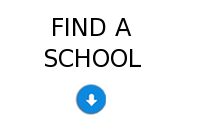 Montana residents are among the highest in the nation in receiving their high-school diplomas, yet among the lowest in the nation in completing a postsecondary education. Thus, Montana teachers who go the extra mile in pursuing their education will have a distinct advantage over their peers.
The state currently reports teacher shortages in several areas including career and technical education, math, science, and the arts. Teachers who have obtained their master's degrees will be better prepared for these jobs, as well as appear more attractive to school districts looking to fill those slots.
Find Schools offering Masters Degree Programs in Education
Grand Canyon University - (GCU)
---
Earn an affordable education master's degree from GCU on your schedule.
Choosing one of GCU's online or evening education master's degrees affords you the firm foundation needed to shape tomorrow's future.
---
University of Great Falls
Master of Arts in Teaching
43 credit hours or 24+ months
Montana State University — Billings
Curriculum and Instruction
Early Childhood Education
Reading Education
Theory and Practice
Special Education
30-40 credit hours or 24+ months
Montana State University — Bozeman
Adult Education
Student Affairs
Elementary Education
Secondary Education
30 credit hours or 18-24 months
Montana State University — Northern
36 credit hours or 18-24 months
Rocky Mountain College
34 credit hours or 18-24 months
University of Montana — Missoula
Elementary Education
Secondary Education
Educational Leadership
37 credit hours or 18-24 months