Maine Masters in Education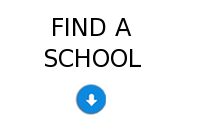 Maine is considered of the top five best-educated states in the country. At the same time, its statewide pupil-teacher ratio ranks next to last. Therefore, there are many opportunities to become part of a successful education system here, especially in the areas of foreign language, special education, and gifted-and-talented programs.
The state is dedicated is to developing highly effective educators, and providing access to opportunities for professional growth. Your own continuing education will help to enhance that, as well as improve your own financial and professional prospects.
Find Schools offering Masters Degree Programs in Education
Saint Joseph's College
Master of Science in Education
School Education
School Leadership
Adult Education and Training
33-36 credit hours or 18-24 months
University of New England
Master of Science in Education
30 credit hours or 12-18 months
University of Maine — Farmington
Master of Science in Education
Early Childhood Education
36 credit hours or 24 months
University of Southern Maine
Master of Science in Education
Educational Leadership
Applied Literacy
Teaching and Learning Secondary
Teaching and Learning Special Education
45 credit hours or 18-24 months
Thomas College
Master of Science in Education
30 credit hours or 12-18 months