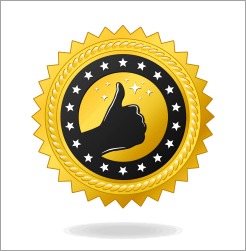 A master's in education program represents a sizeable investment in your future. Choosing the right program can open up new career opportunities and a better teaching experience in your classroom. Choosing the wrong one can mean time and money spent going in the wrong direction; and while it may still bring some benefit to you, you may find yourself going back to enroll in the program you should have taken the first time.
The options for furthering your teacher education are myriad. Some programs are specifically for teachers who want to specialize in a particular subject area or type of student; others are for teachers who wish to take a leadership role in their schools. Then there are those teachers who are looking to add another endorsement to their teaching license—while others simply want a degree in order to advance to a higher pay level.
The reputations of different programs and schools vary widely—from celebrated nationally to nationally repudiated. But as a teacher, it's your job to do the homework and discover which school is right for you.
Identifying Your Needs
Selecting the right master's in education program isn't as easy as checking the school rankings in U.S. News and World Report and then picking from the top of the list. You might find a very good program that way—for someone else.
Before you even begin researching graduate schools and programs, you'll need to identify your own goals and needs, in order to filter the multitude of options available to you. Here some issues to consider:
Licensure. If you're an undergraduate looking for a graduate program, or a college graduate considering a new career as a teacher, you'll need to select a master's program that includes basic state licensure as a component. On the other hand, if you're already a licensed teacher, you have a number of other options which may or may not involve additional licenses or endorsement, such as educational technology or education research. Determine if your goals include an additional endorsement (to teach another subject, or to teach special-education classes) or license (such as for principals and administrators), then start looking for programs tailored to those ends.
State Requirements. Each state has different requirements for teacher licensure and graduate education, including rules for accepting credit and credentials from out-of-state institutions. Some states also have particular rules regarding school accreditations. Know your state's teaching certification requirements before examining out-of-state and online schools.
Questions to Ask About Online Programs
Can I "tour" the online interface?
What support do you offer?

Helpdesk support
Academic advisors
Student services

How do I interact with professors?

Live interaction
Recorded lectures
Forum/e-mail access

How do I interact with classmates?
On-Campus or Online? If you're still an undergraduate looking for a teaching program that will get you started in your career, a traditional on-campus program may be what you are looking for. On-campus programs give you the benefit of greater access to professors, generally better library and research resources, and face-to-face interaction with both professors and peers.
If you're already working as a teacher, looking to pursue your master's degree while you continue teaching, on-campus programs tend to be available through evening classes. On the other hand, if you do not require face-to-face instruction, online classes can be a better option, providing much greater flexibility in schedule, and often at lower cost.
Both traditional and accredited for-profit colleges and universities offer online programs—but so do many non-accredited business which claim to be schools. If selecting an online program, make sure to first establish that the program is offered by an accredited school, as opposed to a "degree mill" which sells degrees instead of education. This brings us to…
School Accreditation
Not all degrees are equal. Some are earned through hard work and learning, while others are more or less purchased through the internet, from businesses that call themselves colleges or universities but do not actually provide substantive education. Especially when considering an online education program, you need to be certain about your school's accreditation. Employers (including states!) care about where your degree comes from; degrees from non-accredited schools will not further your career (nor increase your pay).
Traditional public colleges and universities are accredited through one of the six regional accrediting agencies. For-profit colleges and universities may have either regional or national accreditation. Of the two, regional accreditation is more valued than national accreditation—although both types are recognized by the Department of Education.
The standards for national accreditation are perceived by many schools and employers to be lower than those for regional accreditation; thus, a regionally accredited school may refuse to accept credits from a nationally accredited one. Yet in some ways, these standards are arbitrary. For example, regional accreditation has certain requirements regarding campus space and number of physical volumes in a library, which online schools may not be able to meet even if they have more library resources available in digital form.
A teacher intending to remain in his or her career may seek a master's degree from a college or university with either regional or national accreditation. However, a teacher considering other career possibilities in the future will likely find more value in a regionally accredited program.
Again, many "degree mills" will claim accreditation, possibly even citing a fictitious accrediting agency or a disreputable "accreditation mill." Some of these businesses will also take names similar to reputable schools in order to fool customers. Always verify a school's claim to accreditation; you can check the Council for Higher Education Accreditation's database of accredited schools and programs, or the Department of Education's list of accrediting agencies.
Programs and Licensures
Questions Regarding Program Focus
What is your "flagship" program?
What licensures/endorsements are included?
What innovations has your school created for this program?
What special community and school programs has your college developed?
What impact has this program had on the community? (Show me the results!)
Many different options are available to teachers looking to further their education and professional development. Ideally, your chosen area of focus should also be the focus of your college or university. One college may excel in education research—but you're considering taking your career in a leadership direction; another school may devote the bulk of its resources to urban education—but you're looking to move into curriculum development in your suburban school district. Here is just sampling of specialty programs to take into consideration:
Administration/Leadership
Psychology of Learning
Education Research
Curriculum Development
Education Technology
Literacy Development
Gifted or Special Education
Urban Education
Multicultural Education
There are many, many more. Therefore, investigate not only what programs a college has to offer, but why they offer what they do, and in which programs they take the most pride.
School Culture
Oven overlooked when considering a program is the culture—and politics—of the school offering the program. Education programs do not have to involve a political component, but many do. For example, many urban-education programs include an emphasis on teachers' roles in political advocacy. In these cases, you'll have to decide if such a program is a good fit for you. If you share the same political or educational philosophy, it may be an excellent fit; but if your teaching philosophy and/or political persuasion is different, then every class might be a battleground instead of an encouragement to you.
Other aspects of a school's culture you might want to investigate include whether the institution is more traditional in its methods, or more experimental; how diverse the student body and faculty is; how open it is to dialogue and new ideas; and what assumptions it makes about students, teachers, public education, economics, and people in general. Such matters will vary in importance from teacher to teacher; but selecting a school with an educational philosophy wildly different or opposed to your own can result in setting yourself up for battle all the way.
Additional Questions to Ask Admissions Officers
How many students are in the program? How many degrees are awarded each year? These questions establish the size of the program not only for your personal taste, but give you some idea of how successful the program is.
What are the average placement scores for the students you admit? Generally, the higher the standards are for admission, the more challenging—and potentially rewarding—that education will be. Meanwhile, many programs are under pressure to reduce admissions standards in order to get more students; while this makes it easier to get into a program, it also reduces the challenge level of the course content. If your only goal is increasing your salary, it may not matter to you how rigorous the program is; but if you're looking for a prestigious degree that can open up new career opportunities (both inside and outside public education), then you may want a more exclusive program.
What resources does your college offer? Your master's program may require a significant research project; therefore, you'll want a library with the field-specific periodicals and other materials you'll need. Additionally, you'll want to know about partnerships the college has with other schools, businesses, and communities, as well as where you might be able to find additional help or opportunities for research and work.
How/when can I meet with some of the faculty? Meeting with the faculty will give you a chance to gauge the professors' style, philosophy and politics, as well as establish what caliber of professor you'll be learning from. Some faculty will be resident, while others adjunct; adjunct professors may be education professionals teaching only a specific class (for example, an established principal teaching a leadership class). Try to meet at least one of the faculty members who focus in your area of interest.
Will I be placed in a cohort group? Cohort programs keep an entire group of graduate students together in the same classes throughout the program. An advantage of this kind of program is that you get better opportunities for collaboration with peers.
Armed with such questions, with an understanding of accreditation, and with a clear understanding of your own goals, you should be able to select a master's in education program that will bring you many rewards. Your homework, should you choose to accept it, is to do write down your goals and do your research. As a teacher, you know that what you get out of your education depends upon what you put into it.