Alabama Masters in Education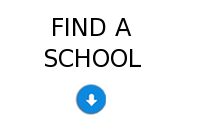 Students aren't the only lifelong learners in your classroom—so are you. Thus, in order to continue to give your students the best education possible, you'll need to continue your education outside the classroom as well. The state of Alabama is dedicated to education and programs that help teachers' ongoing professional development. One such state program is Alabama Pathways, which incorporates foundational knowledge, learning experiences, and best practices into their ongoing professional training for early childhood and elementary school teachers.
Those who continue to add to their own knowledge, both as specialists and as classroom instructors, will become better teachers to Alabama students in the future.
Find Schools offering Masters Degree Programs in Education
Alabama A&M University
Master of Education
Master of Science
Counseling
Elementary Education
Instructional Leadership
Physical Education
Pre-Elementary Education
Secondary Education
Special Education
36 credit hours or 18-24 months
Alabama State University
Early Childhood Education
Elementary Education
Biology Education
English/Language Arts
History Education
Mathematics Education
Music Education
Social Science Education
Special Education
School Counseling
Health Education
Instructional Leadership
33 credit hours or 18-24 months
Auburn University
Elementary and Secondary Administration
Adult Education
Early Childhood Education
Elementary Education
ESL Education
Foreign Languages
Kinesiology
Music Education
Mathematics Education
Reading Education
School Counseling
Science Education
Social Science Education
Special Education
30-36 credit hours or 18-24 months
Faulkner University
Elementary Education
English Education
Math Education
Biology Education
History Education
Physical Education
40 credit hours or 18-24 months
Jacksonville State University
Master of Science in Education
Early Childhood Education
Early Childhood Special Education
Educational Leadership
Elementary Education
Instructional Leadership
Library Media
Physical Education
Reading Specialist
Secondary Education
30-34 credit hours or 24 months
Spring Hill College
Master of Science
Master of Arts in Teaching
Curriculum and Instruction
Early Childhood Education
English Language Arts
Secondary Education
Social Sciences
39 credit hours or 18-24 months
Troy University
Counseling and Psychology
Adult Education
Educational Administration
Post-Secondary Education
36 credit hours or 24 months
University of Alabama — Birmingham
Master of Arts in Education
Art Education
Early Childhood Education
ESL Education
High School Education
Music Education
Reading Education
Counseling
Health Education
30-36 credit hours or 18-24 months
University of Mobile
Master of Arts in Education
Early Childhood Education
Elementary Education
33 credit hours or 18-24 months
University of North Alabama
Master of Arts in Education
Elementary Education
Secondary Education
Biology Education
Chemistry Education
General Science Education
English/Language Arts
Geography Education
Math Education
History Education
33-48 credit hours or 24 months
University of South Alabama
Master of Science
Master of Education
Counselor Education
Early Childhood Education
Educational Administration
Educational Media
Elementary Education
Physical Education
Secondary Education
Language Arts
Mathematics Education
Science Education
Social Science
33 credit hours or 18-24 months
University of West Alabama
Master of Arts in Teaching
Master of Education
Early Childhood Education
Elementary Education
High School Education
Instructional Leadership
Library Media
34 credit hours or 24 months