South Dakota Masters in Education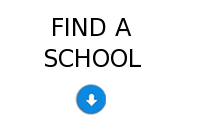 South Dakota students rank among the highest in country in 8th-grade math and reading test scores; yet, the state ranks last in residents who have obtained an advanced degree. Thus, obtaining your own advanced degree will give you a clear advantage when seeking a teaching job in South Dakota.
The state is in need of teachers in a variety of subject areas, including math, science, world languages, physical education, and the arts—especially at the high school level. Your continuing education will give you the skills, techniques, and subject knowledge required to give South Dakota students the kind of education they're entitled to.
Find Schools offering Masters Degree Programs in Education
Colorado State University-Global Campus

Colorado State University-Global Campus (CSU-Global) recently received state approval to enroll students with little to no prior college experience. To help ensure student success, the university has created a program especially for these students who plan on starting their college experience for the first time with us.
The first and only 100% online, fully accredited public university in the United States
No set class times or locations
Affordable tuition, guaranteed not to increase as long as you are enrolled
Accelerated eight-week terms
Classes start every month
Programs:
MS - Teaching and Learning
Earn your graduate degree online with Northcentral University. We offer online programs focused on doctoral and master's degrees in the schools of business and technology management, education, psychology and marriage and family sciences.
Programs:
MEd - Reading Education
Special Education - Master of Education
Instructional Leadership - Master of Education
And more...
Give your career a boost with an education from Southern New Hampshire University. We offer certificates, bachelor's, master's, and doctoral degrees in over 100 programs in a wide variety of subjects.
Programs:
M.Ed. Curr & Ins - Dyslexia Studies & LBLD
M.Ed. Curriculum Instr - Special Ed
M.Ed. Curriculum Instr - Technology
And more...
You're serious about success. With your busy schedule and the desire to move your career forward, you can earn an accredited associate, bachelors or master's degree at a pace that works for you anywhere, anytime, 24/7.
At AIU, the Serious U, you can get started to get ahead.
Programs:
Master's (M.Ed.) - Secondary Education
Master's (M.Ed.) - Leadership of Educational Organizations
Master's (M.Ed.) - Elementary Education
St. Thomas University is a Miami-based institution of higher learning with a rich history of academic achievement centered on the belief that education is a path to enlightenment. Founded as Biscayne College in 1961, we earned full university status in 1984. We adopted the St. Thomas name at that time to honor the original Augustinian institution of higher learning where our founders taught and led.Learn from dedicated, experienced instructors committed to your success: St. Thomas University's graduate degree programs offer an inclusive, faith-based academic environment focused on practical training, critical thinking and ethical leadership. A reliable online learning system allows you to study with other adult students, around your own schedule, and wherever you connect online. Our commitment is to the academic, personal, and professional success of each student, preparing graduates to be ethical leaders in the world community. We offer fully online business, education, science and technology graduate degrees built on a 50-year tradition of scholastic excellence, community leadership, and faith-focused values. Our accredited online programs meet the same high standards of academic quality as our on-campus programs and are designed specifically for working adults – study and complete assignments around your schedule!
Programs:
M.S. in Educational Leadership

Black Hills State University
Curriculum and Instruction
Reading Education
35 credit hours or 18-24 months
Northern State University
Master of Science in Education
Leadership and Administration
Teaching and Learning
35 credit hours or 18-24 months
South Dakota State University
Educational Administration
Curriculum and Instruction
Elementary Education
Secondary Education
32-35 credit hours or 18-24 months
University of Sioux Falls
Reading Specialist
Reading Leadership
K-12 Teaching
34 credit hours or 18-24 months