Arkansas Masters in Education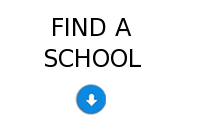 Continuing education is important for those who wish to advance, and remain, in the Arkansas school system. More than 44 percent of all Arkansas teachers have their master's degrees. In addition, all certified public school employees must complete 60 hours of professional development each year. This development time can include up to two graduate-level college courses, which would count as 30 development hours total.
Growing teachers help make growing students. By continuing in your own education, you'll be able to better help Arkansas students advance in theirs.
Find Schools offering Masters Degree Programs in Education
Online Learning at Concordia University-Portland
If education is your passion, Concordia University-Portland is your university. One of the most respected names in learning today, Concordia offers several fully online Master of Education (MEd) programs—most of which can completed in one year—and a fully online Doctorate of Education (EdD) program. Our graduates stand out with the skills, integrity, and compassion necessary to meet the ever-changing needs of students today. Together, we're all making an impact in education.
Programs:
M.Ed. in Curriculum & Instruction: Social Studies
M.Ed. in Career and Technical Education
M.Ed. in Curriculum and Instruction STEM (Science, Technology, Engineering, and Mathematics)
And more...
Fordham University's online Master of Science in Teaching (M.S.T.) program prepares aspiring teachers (grades 1–6) to address the needs of today's students. In addition to providing essential skills and experience, the M.S.T. program prepares students seeking initial teaching certification. The program offers two tracks: an M.S.T. in Childhood Education and an M.S.T. in Childhood Special Education (Dual Certification). Both combine live classes, interactive coursework, and placement experiences to prepare students to become effective teachers.
Programs:
MS in Teaching-Childhood Education
MS in Teaching-Childhood SPED
Arkansas State University
Master of Arts in Teaching
Master of Science in Education
Curriculum and Instruction
Early Childhood Education
Educational Leadership
Reading
Middle Level Education
Early Childhood Education
36 credit hours or 18-24 months
Arkansas Tech University
Master of Education
Master of Education
Educational Leadership
Elementary Education
Teaching, Learning, and Leadership
Secondary Education
36 credit hours or 18-24 months
Harding University
Master of Arts in Teaching
Master of Education
Curriculum and Instruction
Educational Leadership
38 credit hours or 24 months
Henderson State University
Master of Arts in Teaching
Master of Science in Education
Educational Leadership
Special Education
Advanced Instructional Studies
36 credit hours or 18-24 months
John Brown University – Flagstaff
Curriculum and Instruction
Teacher as Leader
36 credit hours or 18-24 months
Southern Arkansas University
Master of Arts in Teaching
Curriculum and Instruction
Special Education
Elementary Education
Secondary Education
30-36 credit hours or 24 months
University of Arkansas – Fayetteville
Master of Education
Master of Arts in Teaching
Educational Leadership
Elementary Education
Higher Education
Secondary Education
Childhood Education
33 credit hours or 18-24 months
University of Arkansas – Little Rock
Master of Education
Master of Education
Early Childhood Education
Secondary Education
Curriculum and Instruction
Special Education
Middle Childhood Education
36 credit hours or 24 months
University of Arkansas – Monticello
Master of Arts in Teaching
Master of Education
Early Childhood Education
Middle Childhood Education
Secondary Education
Special Education
30 credit hours or 18-24 months
University of Arkansas – Pine Bluff
Master of Arts in Teaching
Master of Education
Early Childhood Education
Secondary Education
36 credit hours or 24 months
University of Central Arkansas
Master of Science
Master of Arts in Teaching
Early Childhood Education
Middle Childhood Education
Secondary Education
36 credit hours or 24 months