Wyoming Masters in Education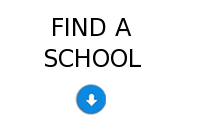 Wyoming features the second-highest percentage of high-school graduates in the nation, yet ranks near the bottom in percentage of people with a bachelor's degree or higher. With the Wyoming Accountability in Education Act, signed into law in the spring of 2012, work has begun in creating an educational system that will help all students advance in college and career readiness; as well as provide valuable information to parents, students, and teachers to keep everyone involved and accountable.
Your continuing education will provide you with the latest learning techniques and subject knowledge required to take Wyoming students—and your own teaching career—to the next level.
Find Schools offering Masters Degree Programs in Education
At SNHU, we believe everyone should have greater access to higher education. That's why we offer over 200 accredited degree programs, flexible class schedules, and some of the lowest online tuition rates in the nation. We offer military tuition discounts up to 30% toward online undergraduate and graduate degree programs for U.S. service members, both full and part time, and the spouses of those on active duty.
Programs:
M.Ed. Curr & Ins - Dyslexia Studies & LBLD
M.Ed. Curriculum Instr - Technology
MA English and Creative Writing - Fiction
And more...
Online Learning at Concordia University–Portland
If education is your passion, Concordia University-Portland is your university. One of the most respected names in learning today, Concordia offers several fully online Master of Education (MEd) programs—most of which can completed in one year—and a fully online Doctorate of Education (EdD) program. Our graduates stand out with the skills, integrity, and compassion necessary to meet the ever-changing needs of students today. Together, we're all making an impact in education.
Programs:
M.Ed. in Curriculum & Instruction: Social Studies
M.Ed. in Curriculum and Instruction STEM (Science, Technology, Engineering, and Mathematics)
M.Ed. in Curriculum & Instruction: Curriculum & Instruction: Early Childhood Education
And more...
University of Wyoming
Master of Arts in Education
Master of Science
Adult Education
Curriculum and Instruction
Educational Leadership
Special Education
School Counseling
Literacy Education
Mathematics Education
Science Education
32 credit hours or 24 months