Washington DC Masters in Education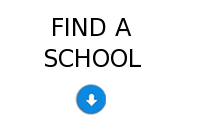 Perhaps not surprisingly, the District of Columbia has the highest percentage of people with an advanced degree—more than 10 percent higher than its nearest competitor (Massachusetts). You'll want one, too, to keep up in this highly competitive job market.
At the same time, public-school teachers are needed in the District of Columbia, and in a variety of educational specialties, from early childhood to career education. As you continue your own education—acquiring new teaching methods, approaches to curriculum, and the latest knowledge in the content matter itself—you'll be equipped to help your students become better, and lifelong, learners.
Find Schools offering Masters Degree Programs in Education
Kaplan University is focused on recognizing the achievements of military and veteran students and offers the flexibility of an online education. Eligible students can receive college credit for prior military experience and coursework—up to 75 percent of the credit needed for a Kaplan University undergraduate degree.*
Programs:
MS in Education (for Existing Teachers Grades K-12)
MA in Teaching (for Aspiring Teachers Grades 5-12)
Earn your graduate degree online with Northcentral University. We offer online programs focused on doctoral and master's degrees in the schools of business and technology management, education, psychology and marriage and family sciences.
Programs:
MEd - Reading Education
Special Education - Master of Education
Instructional Leadership - Master of Education
And more...
Concordia University - Portland offers several fully online 14-month Master of Education (M.Ed.) programs and a fully online Doctorate of Education (Ed.D.) program. You'll learn new strategies and techniques for your classroom while expanding your knowledge and skills as an educator.
Programs:
M.Ed. in Curriculum & Instruction: Social Studies
M.Ed. in Curriculum and Instruction Equity, Ethics, and Justice
M.Ed. in Curriculum & Instruction: Common Core State Standards Instructional Leader
And more...
American University
Master of Arts
Master of Education
Early Childhood Education
Elementary Education
Secondary Education
ESL Education
Literacy Education
Educational Policy and Leadership
Educational Technology
36 credit hours or 18-24 months
Catholic University of America
Special Education
Secondary Education
Early Childhood Education
30-36 credit hours or 12-24 months
Gallaudet University
Master of Arts in Education
38-50 credit hours or 18 months
The George Washington University
Master of Arts
Master of Education
Educational Technology
Elementary Education
Educational Leadership
Curriculum and Instruction
Reading and Literacy
Secondary Education
Special Education
36 credit hours or 24 months
Howard University
Curriculum and Instruction
Early Childhood Education
Elementary Education
Secondary Education
Special Education
Educational Administration
36 credit hours or 24 months
Trinity Washington University
Master of Education
Master of Arts
Master of Science
Curriculum and Instruction
Reading Education
Educating for Change
ESL Education
Special Education
36 credit hours or 24 months
University of the District of Columbia
39 credit hours or 24 months