Texas Masters in Education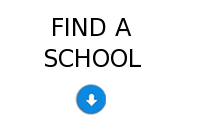 The state of Texas ranks among the highest in the country in awarding bachelor's and master's degree, yet ranks last in percentage of population with a high-school diploma. However, Texas state educators are working to address this discrepancy, and were recently commended by The American Diploma Project (ADP) Network as the only state in the country to implement all of the ADP's key college and career readiness policies.
Teachers in math, science, Spanish and bilingual education, and special education are especially needed in Texas right now. By obtaining your master's degree, you'll be ready to meet the needs facing Texas students, and become more eligible to find a job in the specialty of your choice.
Find Schools offering Masters Degree Programs in Education
Northcentral University was founded in 1996 to provide working professionals around the world with unprecedented access to richly engaging, professionally relevant, and academically-rigorous education from a U.S. university.
As a regionally accredited, private, online and graduate-focused university, NCU offers doctoral, master's and bachelor's degrees in business, technology management, education, and psychology, as well as doctoral and master's degrees in marriage and family therapy.
Programs:
MEd - Reading Education
Special Education - Master of Education
Instructional Leadership - Master of Education
And more...
Online Learning at Concordia University-Portland
If education is your passion, Concordia University-Portland is your university. One of the most respected names in learning today, Concordia offers several fully online Master of Education (MEd) programs—most of which can completed in one year—and a fully online Doctorate of Education (EdD) program. Our graduates stand out with the skills, integrity, and compassion necessary to meet the ever-changing needs of students today. Together, we're all making an impact in education.
Programs:
M.Ed. in Curriculum & Instruction: Social Studies
M.Ed. in Curriculum and Instruction STEM (Science, Technology, Engineering, and Mathematics)
M.Ed. in Curriculum & Instruction: Curriculum & Instruction: Early Childhood Education
And more...
Recognized by the U.S. News and World Report for: Best Online Programs, Bachelor's 2017, Best Online Programs, Grad Education 2017 and Best Online Programs, Bachelor's for Veterans 2017
Programs:
Early Childhood Education (Master of Education) - Online
Advanced Studies in Secondary Education & Teacher Leadership (Master of Education) - Online
Administrative Program for Principals (Master of Education) - Online
And more...
CTU could help you connect to what matters most: a powerful professional community, faculty who are real-world professionals, and innovative technology. And several CTU degree programs are ranked by U.S. News & World Report for Best Online Programs in 2017.
Programs:
Doctor of Management – Higher Education Teaching and Learning
Doctor of Management – Private Sector Higher Education Leadership
Want to take your career to the next level? Salem University Online is the perfect place to start. Study online, from anywhere, and gain the skills you need to succeed.
Programs:
M. Ed. In Curriculum & Instruction with a Specialization in Teaching & Learning
M. Ed. In Curriculum & Instruction with a Specialization in Special Education Leadership
M. Ed. Teacher Leadership
And more...
Regent University prepares students with the knowledge to excel and the faith to live with purpose. Our 20,000 alumni, from more than 110 countries, are changing the world as accomplished professionals. Named a top-15 school nationally for online bachelor's programs (U.S. News & World Report, 2015), Regent is among the most affordable undergraduate Christian colleges (CCCU 2015). Fully accredited, challenging programs are available online and on campus. New classes begin every eight weeks.
Programs:
Master of Arts in Organizational Leadership - Leadership Coaching and Mentoring
Master of Arts in Organizational Leadership - Coaching and Mentoring