Texas Masters in Education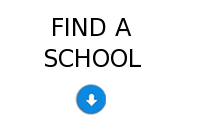 The state of Texas ranks among the highest in the country in awarding bachelor's and master's degree, yet ranks last in percentage of population with a high-school diploma. However, Texas state educators are working to address this discrepancy, and were recently commended by The American Diploma Project (ADP) Network as the only state in the country to implement all of the ADP's key college and career readiness policies.
Teachers in math, science, Spanish and bilingual education, and special education are especially needed in Texas right now. By obtaining your master's degree, you'll be ready to meet the needs facing Texas students, and become more eligible to find a job in the specialty of your choice.
Find Schools offering Masters Degree Programs in Education
Concordia University - Portland offers several fully online 14-month Master of Education (M.Ed.) programs and a fully online Doctorate of Education (Ed.D.) program. You'll learn new strategies and techniques for your classroom while expanding your knowledge and skills as an educator.
Programs:
M.Ed. in Curriculum & Instruction: Social Studies
M.Ed. in Curriculum & Instruction: Common Core State Standards Instructional Leader
M.Ed. in Career and Technical Education
And more...