Rhode Island Masters in Education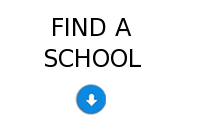 Rhode Island currently has one of the highest pupil-teacher ratios in the country, and reports teacher shortages in many areas, from early childhood education through high school (in English, science, math, and history, among other subjects). Qualified teachers are needed to fill the gap.
As you continue in your own educational and professional development, you'll also be better equipped to give Rhode Island students the education they need to succeed.
Find Schools offering Masters Degree Programs in Education
Northcentral University was founded in 1996 to provide working professionals around the world with unprecedented access to richly engaging, professionally relevant, and academically-rigorous education from a U.S. university.
As a regionally accredited, private, online and graduate-focused university, NCU offers doctoral, master's and bachelor's degrees in business, technology management, education, and psychology, as well as doctoral and master's degrees in marriage and family therapy.
Programs:
MEd - Reading Education
Special Education - Master of Education
Instructional Leadership - Master of Education
And more...
Online Learning at Concordia University-Portland
If education is your passion, Concordia University-Portland is your university. One of the most respected names in learning today, Concordia offers several fully online Master of Education (MEd) programs—most of which can completed in one year—and a fully online Doctorate of Education (EdD) program. Our graduates stand out with the skills, integrity, and compassion necessary to meet the ever-changing needs of students today. Together, we're all making an impact in education.
Programs:
M.Ed. in Curriculum & Instruction: Social Studies
M.Ed. in Curriculum and Instruction STEM (Science, Technology, Engineering, and Mathematics)
M.Ed. in Curriculum & Instruction: Curriculum & Instruction: Early Childhood Education
And more...
CTU could help you connect to what matters most: a powerful professional community, faculty who are real-world professionals, and innovative technology. And several CTU degree programs are ranked by U.S. News & World Report for Best Online Programs in 2017.
Programs:
Doctor of Management – Higher Education Teaching and Learning
Doctor of Management – Private Sector Higher Education Leadership
Want to take your career to the next level? Salem University Online is the perfect place to start. Study online, from anywhere, and gain the skills you need to succeed.
Programs:
M. Ed. In Curriculum & Instruction with a Specialization in Teaching & Learning
M. Ed. In Curriculum & Instruction with a Specialization in Special Education Leadership
M. Ed. Teacher Leadership
And more...

Brown University
Master of Arts in Teaching
Elementary Education
Secondary Education
English Educaiton
History Education
Biology Education
Chemistry Education
Engineering Education
8 courses or 12-18 months
Johnson and Wales University
Master of Arts in Teaching
Master of Education
Teaching and Learning
Elementary Education
Secondary Education
Special Education
Providence College
Master of Arts
Master of Education
Mathematics Education
Educational Administration
Secondary Education
Literacy Education
Special Education
Theological Studies
30 credit hours or 18-24 months
Rhode Island College
Master of Education
Master of Arts in Teaching
Art Education
Elementary Education
Reading Education
Secondary Education
Educational Leadership
Teaching English as a Second Language
Special Education
30 credit hours or 18-24 months
Roger Williams University
Master of Arts in Teaching
Elementary Education
Literacy Education
39 credit hours or 24 months
University of Rhode Island
Elementary Education
Secondary Education
Reading Education
Music Education
Special Education
30 credit hours or 18-24 months