Rhode Island Masters in Education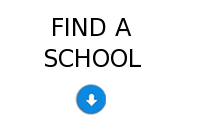 Rhode Island currently has one of the highest pupil-teacher ratios in the country, and reports teacher shortages in many areas, from early childhood education through high school (in English, science, math, and history, among other subjects). Qualified teachers are needed to fill the gap.
As you continue in your own educational and professional development, you'll also be better equipped to give Rhode Island students the education they need to succeed.
Find Schools offering Masters Degree Programs in Education
Concordia University - Portland offers several fully online 14-month Master of Education (M.Ed.) programs and a fully online Doctorate of Education (Ed.D.) program. You'll learn new strategies and techniques for your classroom while expanding your knowledge and skills as an educator.
Programs:
M.Ed. in Curriculum & Instruction: Social Studies
M.Ed. in Curriculum & Instruction: Common Core State Standards Instructional Leader
M.Ed. in Career and Technical Education
And more...
Brown University
Master of Arts in Teaching
Elementary Education
Secondary Education
English Educaiton
History Education
Biology Education
Chemistry Education
Engineering Education
8 courses or 12-18 months
Johnson and Wales University
Master of Arts in Teaching
Master of Education
Teaching and Learning
Elementary Education
Secondary Education
Special Education
Providence College
Master of Arts
Master of Education
Mathematics Education
Educational Administration
Secondary Education
Literacy Education
Special Education
Theological Studies
30 credit hours or 18-24 months
Rhode Island College
Master of Education
Master of Arts in Teaching
Art Education
Elementary Education
Reading Education
Secondary Education
Educational Leadership
Teaching English as a Second Language
Special Education
30 credit hours or 18-24 months
Roger Williams University
Master of Arts in Teaching
Elementary Education
Literacy Education
39 credit hours or 24 months
University of Rhode Island
Elementary Education
Secondary Education
Reading Education
Music Education
Special Education
30 credit hours or 18-24 months