New Mexico Masters in Education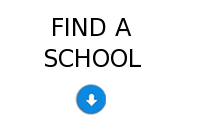 A master's degree is not only important in becoming a better teacher, but is also a requirement for Level III licensure as a teacher in New Mexico. This top level of New Mexico's three-tier system entitles qualified teachers to a guaranteed minimum salary of $50,000, as well as additional leadership opportunities within the school system.
The state of New Mexico presently ranks near the bottom in both elementary math and reading. In addition, more than 43 percent of the population of New Mexico speaks Spanish. Thus, there is a huge need for bilingual teachers in the state, especially at the high-school level.
Find Schools offering Masters Degree Programs in Education
Concordia University - Portland offers several fully online 14-month Master of Education (M.Ed.) programs and a fully online Doctorate of Education (Ed.D.) program. You'll learn new strategies and techniques for your classroom while expanding your knowledge and skills as an educator.
Programs:
M.Ed. in Curriculum & Instruction: Social Studies
M.Ed. in Curriculum & Instruction: Common Core State Standards Instructional Leader
M.Ed. in Career and Technical Education
And more...
Eastern New Mexico University
Bilingual Education
Counseling
Educational Administration
Elementary Education
Pedagogy and Learning
Reading/Literacy
Secondary Education
Special Education
36 credit hours or 18-24 months
New Mexico Highlands University
Counseling
Curriculum and Instruction
Educational Leadership
Special Education
36 credit hours or 18-24 months
New Mexico State University
Master of Arts
Master of Arts in Teaching
Bilingual Education
Early Childhood Education
Literacy and Culture
Mathematics Education
Science Education
Spanish Education
Educational Management
Special Education
30-40 credit hours or 24 months
University of New Mexico
Art Education
Educational Leadership
Elementary Education
Secondary Education
Language and Literacy
Special Education
32 credit hours or 18-24 months
University of Phoenix
Master of Arts in Education
Elementary Education
Secondary Teacher Education
Curriculum and Instruction
Administration
35 credit hours or 18-24 months
Wayland Baptist University
Elementary Education
Secondary Education
Educational Leadership
Special Education
36 credit hours or 18-24 months
Western New Mexico University
Master of Arts
Master of Arts in Teaching
Educational Leadership
Elementary Education
Reading Education
Secondary Education
Special Education
39 credit hours or 24 months
University of the Southwest
Master of Science in Education
Curriculum and Instruction
Early Childhood Education
Educational Administration
Special Education
36 credit hours or 18-24 months