New Hampshire Masters in Education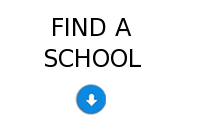 New Hampshire students score among the highest in the country in both math and reading, and close to 91 percent obtain their high-school diplomas. At the same time, the state reports teacher shortages in a wide variety of areas, including math, science, special education, and world languages.
Your own continuing education will equip you with the latest methodologies, skills, and knowledge required to keep New Hampshire students performing among the best in the country.
Find Schools offering Masters Degree Programs in Education
Concordia University - Portland offers several fully online 14-month Master of Education (M.Ed.) programs and a fully online Doctorate of Education (Ed.D.) program. You'll learn new strategies and techniques for your classroom while expanding your knowledge and skills as an educator.
Programs:
M.Ed. in Curriculum & Instruction: Social Studies
M.Ed. in Curriculum & Instruction: Common Core State Standards Instructional Leader
M.Ed. in Career and Technical Education
And more...
At Kaplan University, we offer over 180 degree and certificate programs. With three different ways to learn, you can choose the format that works best for you:
Study wherever you have an Internet connection, because almost all of our courses are 100% online, or
Take campus-based classes(with day and evening options available), or
Combine campus learning with online classes (blended).
Programs:
Master of Science: Education
Master of Arts: Teaching
Master of Science in Higher Education - College Teaching
And more...
Antioch University of New England
Early Childhood Education
Elementary Education
33-40 credit hours or 12-18 months
Franklin Pierce University
Elementary Educaiton
Middle Level Education
Secondary Education
Curriculum and Instruction
Special Education
33-42 credit hours or 12-18 months
Keene State College
Curriculum and Instruction
School Counselor
Educational Leadership
Special Education
36 credit hours or 18-24 months
New England College
Curriculum and Instruction
Literacy
School Leadership
Special Education
36 credit hours or 18-24 months
Rivier College
Master of Education
Master of Arts in Teaching
Early Childhood Education
Elementary Education
Secondary Education
English Education
Mathematics Education
Social Studies Education
Spanish Education
Curriculum and Instruction
30-40 credit hours or 18-24 months
Southern New Hampshire University
Master of Education
Master of Arts in Teaching
Child Development
Educational Leadership
Reading Education
Special Education
English Education
Elementary Education
Seconday Education
Mathematics Education
36 credit hours or 18-24 months
University of New Hampshire
Administration and Supervision
Early Childhood Education
Elementary Education
Secondary Education
Teacher Leadership
Special Education
36 credit hours or 18-24 months
Upper Valley Educators Institute
Master of Education
Master of Arts in Teaching
36 credit hours or 18-24 months