Nebraska Masters in Education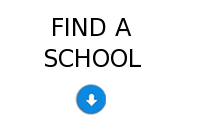 As student needs change, more teachers are required to help address those changes. The state of Nebraska currently reports a shortage of teachers in several educational areas, including math, ESL, business and consumer education, and special education.
Nebraska is doing its part to attract and develop educators, as well further develop its educational programs. Through your own continuing education, you'll acquire a deeper knowledge of the techniques, skills, and content knowledge necessary to provide Nebraska's children with the quality education they deserve.
Find Schools offering Masters Degree Programs in Education
Concordia University - Portland offers several fully online 14-month Master of Education (M.Ed.) programs and a fully online Doctorate of Education (Ed.D.) program. You'll learn new strategies and techniques for your classroom while expanding your knowledge and skills as an educator.
Programs:
M.Ed. in Curriculum & Instruction: Social Studies
M.Ed. in Curriculum & Instruction: Common Core State Standards Instructional Leader
M.Ed. in Career and Technical Education
And more...
Chadron State College
History Education
Mathematics Education
General Education
Reading Education
Special Education
36 credit hours or 18-24 months
College of Saint Mary
Master of Science in Education
Assessment Leadership
English as a Second Language
Special Education
36 credit hours or 18-24 months
Concordia University
Administration
Curriculum and Instruction
Early Childhood Education
Literacy
36 credit hours or 18-24 months
Creighton University
Master of Science
Master of Education
Educational Leadership
Elementary Education
Secondary Education
Special Education
35 credit hours or 18-24 months
Doane College
Educational Leadership
Curriculum and Instruction
36 credit hours or 18-24 months
Hastings College
Master of Arts in Teaching
Elementary Education
Secondary Education
33 credit hours or 18-24 months
Midland University
Leadership in Teaching and Learning
36 credit hours or 18-24 months
Peru State College
Master of Science in Education
Curriculum and Instruction
36 credit hours or 18-24 months
University of Nebraska — Kearney
Master of Science
Master of Arts
Curriculum and Instruction
Early Childhood Education
Reading Education
Secondary Education
Science Education
Mathematics Education
Educational Administration
Special Education
36 credit hours or 18-24 months
University of Nebraska — Lincoln
Master of Science
Master of Education
K-12 Administration
Curriculum and Teaching
Education Policy
Literacy, Language and Policy
36 credit hours or 18-24 months
University of Nebraska — Omaha
Master of Arts
Master of Science
Elementary Education
Secondary Education
Reading Education
K-12 Administration
Special Education
30-36 credit hours or 18-24 months
Wayne State College
Master of Science in Education
Instructional Leadership
Counseling
School Administration
36 credit hours or 24 months
York College
Curriculum and Instruction
36 credit hours or 24 months