Mississippi Masters in Education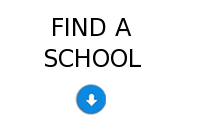 The state of Mississippi is ranked near the bottom in several educational categories, including math, reading, and overall level of education. Mississippi teachers who advance their own education have the opportunity to reverse this trend in a very substantial way, and make a huge difference in kids' lives.
The state currently reports teacher shortages in foreign language, math, science, and special education. Your master's education will train you in new methodologies and content matter, so that you can better encounter and overcome the educational challenges facing the children of Mississippi.
Find Schools offering Masters Degree Programs in Education
You're serious about success. With your busy schedule and the desire to move your career forward, you can earn an accredited associate, bachelors or master's degree at a pace that works for you anywhere, anytime, 24/7.
At AIU, the Serious U, you can get started to get ahead.
Programs:
Master's (M.Ed.) - Secondary Education
Master's (M.Ed.) - Leadership of Educational Organizations
Master's (M.Ed.) - Elementary Education

Alcorn State University
Master of Science
Master of Arts in Teaching
Early Childhood Education
Elementary Education
Secondary Biology
Secondary Chemistry
Secondary English
Secondary Mathematics
Social Science
Special Education
33 credit hours or 18-24 months
Belhaven University
Master of Arts in Teaching
Master of Education
Elementary Education
Secondary Education
33 credit hours or 18-24 months
Blue Mountain College
Elementary Education
Reading and Literacy
30 credit hours or 12-18 months
Delta State University
Elementary Education
Educational Leadership
Special Education
30-36 credit hours or 18-24 months
Jackson State
Master of Education
Master of Arts in Teaching
Master of Science
Educational Leadership
Early Childhood Education
Elementary Education
36 credit hours or 18-24 months
Mississippi State University
Elementary Education
Secondary Education
Special Education
36 credit hours or 18-24 months
Mississippi University for Women
Reading and Literacy
K-12 Teaching
Educational Leadership
36 credit hours or 18-24 months
Mississippi Valley State University
Master of Arts in Teaching
Master of Science
Elementary Education
Biology Education
Mathematics Education
Physical Education
Social Studies Education
English Education
Music Education
36 credit hours or 18-24 months
Mississippi College
Biological Sciences
Educational Leadership
Elementary Education
Mathematics Education
Social Sciences
39 credit hours or 18-24 months
University of Mississippi
Educational Leadership
Elementary Education
Secondary Education
Literacy Education
Special Education
30 credit hours or 12-18 months
University of Southern Mississippi
Master of Education
Master of Science
Elementary Education
English Education
Secondary Education
High Education Administration
Special Education
30 credit hours or 12-18 months