Masters in Higher Education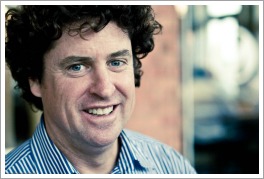 Although college students are considered adults, they still require guidance and leadership. Deciding what career to choose and what extracurricular activities to pursue can be a daunting task. To help students make tough decisions and excel in their chosen fields, college and university administrators are there to encourage educational excellence and personal development.

Find a School
According to the U.S. Bureau of Labor Statistics, the employment of postsecondary education administrators is expected to grow by 19 percent from 2010 to 2020. This expected growth is due to a larger amount of students enrolling in college.
As the job outlook for postsecondary education administrators is expected to grow and more students enroll in college, so do the job skills necessary for professional achievement. Administrators have more and more duties in more and more departments, and the best way to be prepared is to get a master's degree in higher education.
How can a master's in higher education help me as an administrator?
Join a Higher Education Organization
Consider some of the following organizations for Higher Education educators:
Earning a master's degree in higher education allows a potential college or university administrator to fully develop their leadership skills and expertise. Administrators get the chance to practice delegation and leadership, and receive feedback from their peers. Graduate-level classes provide opportunities and situations that prepare administrators for success in the real world.
Technology in education is ever-growing and changing, and college administrators must develop a thorough understanding of the technologies available to them. School administrators have access to new tools emerging in the marketplace that provide them with even more resources to help college students in their path to professional success. Master's classes in higher education give future administrators the foundation they need for current and future technologies.
Having a master's degree can also give potential administrators more job opportunities. Human resources departments are looking for professionals who have strong educational backgrounds.
Courses taught in Master's in Higher Education programs
Foundations of Higher Learning – This course introduces students to the historical development and sociological foundations of colleges and universities. Administrators learn their role as specialists and the structure and variety of students in these institutions.

Related Articles

Diversity in Higher Education – This class focuses on the relationship between ethnicity and institutional influences on participation and retention of students and faculty. Administrators examine the current issues and research related to the participation of students and faculty from different backgrounds in higher education.
Leadership in Higher Education – This course is an overview of the theoretical approaches to understanding leadership and examines how that relates to leadership in higher education. Administrators learn how to analyze their own role in higher education and how to further develop their leadership skills.
College Student Learning and Development – The focus of this class is on the characteristics of college students that attend the various types of higher learning institutions. Administrators research the attendance and subculture of college students and the immediate and long-term effects of the college experience.
Internship and Practicum – These classes allow administrators to get practical field experience. Administrators will have to complete an internship or a certain amount of practicum hours in their field of study.
How will a graduate degree in higher education help my students?
A degree in higher education gives administrators the chance to specialize in a department. The field of higher education has many career opportunities including admissions, financial aid, career development services, ministry programs, residence life, student activities, student leadership, and student support services. These areas allow administrators to work with students one-on-one to make the biggest impact on their academic careers.
Administrators with degrees in higher education are more skilled at guiding students through the college experience. Using assessment tools, critical thinking skills, and leadership ability, highly educated administrators are better able to tackle some of the typical challenges that students experience. These include choosing a major, money and housing issues, and even attendance or studying problems.
Want to know more?
To learn more about getting a master's degree in higher education, pick your state from the following United States map.
Schools Offering Accredited Education Programs
At SNHU, we believe everyone should have greater access to higher education. That's why we offer over 200 accredited degree programs, flexible class schedules, and some of the lowest online tuition rates in the nation. We offer military tuition discounts up to 30% toward online undergraduate and graduate degree programs for U.S. service members, both full and part time, and the spouses of those on active duty.
Programs:
M.Ed. Curr & Ins - Dyslexia Studies & LBLD
M.Ed. Curriculum Instr - Technology
Online Learning at Concordia University–Portland
If education is your passion, Concordia University-Portland is your university. One of the most respected names in learning today, Concordia offers several fully online Master of Education (MEd) programs—most of which can completed in one year—and a fully online Doctorate of Education (EdD) program. Our graduates stand out with the skills, integrity, and compassion necessary to meet the ever-changing needs of students today. Together, we're all making an impact in education.
Programs:
M.Ed. in Curriculum & Instruction: Social Studies
M.Ed. in Curriculum and Instruction STEM (Science, Technology, Engineering, and Mathematics)
M.Ed. in Curriculum & Instruction: Environmental Education
And more...