Idaho Masters in Education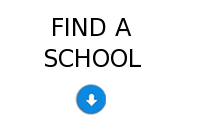 In the light of continuing decreases in federal funding, the Idaho State Department of Education has seen the need for change in ways it does education, and is proactively making changes to the system. These changes will lead to increased opportunities for teachers willing to do the work.
Through Idaho's pay-for-performance programs, teachers can earn annual bonuses between $2,000 and $8,000 by improving students' academic growth, working in hard-to-fill positions, taking on additional leadership duties. A master's education helps teachers to improve in all of these qualities, and more.
Find Schools offering Masters Degree Programs in Education
Concordia University - Portland offers several fully online 14-month Master of Education (M.Ed.) programs and a fully online Doctorate of Education (Ed.D.) program. You'll learn new strategies and techniques for your classroom while expanding your knowledge and skills as an educator.
Programs:
M.Ed. in Curriculum & Instruction: Social Studies
M.Ed. in Curriculum & Instruction: Common Core State Standards Instructional Leader
M.Ed. in Career and Technical Education
And more...
Kaplan University is focused on recognizing the achievements of military and veteran students and offers the flexibility of an online education. Eligible students can receive college credit for prior military experience and coursework—up to 75 percent of the credit needed for a Kaplan University undergraduate degree.*
Programs:
MS in Education (for Existing Teachers Grades K-12)
MA in Teaching (for Aspiring Teachers Grades 5-12)
Earn your graduate degree online with Northcentral University. We offer online programs focused on doctoral and master's degrees in the schools of business and technology management, education, psychology and marriage and family sciences.
Programs:
MEd - Reading Education
Special Education - Master of Education
Instructional Leadership - Master of Education
And more...
You're serious about success. With your busy schedule and the desire to move your career forward, you can earn an accredited associate, bachelors or master's degree at a pace that works for you anywhere, anytime, 24/7.
At AIU, the Serious U, you can get started to get ahead.
Programs:
Master's (M.Ed.) - Secondary Education
Master's (M.Ed.) - Leadership of Educational Organizations
Master's (M.Ed.) - Elementary Education

Boise State University
Master of Arts in Education
Master of Education
Curriculum and Instruction
Educational Leadership
School Counseling
Education Technology
Literacy Education
Special Education
33 credit hours or 18-24 months
College of Idaho
Master of Arts in Teaching
Master of Education
Elementary Education
Secondary Education
Curriculum and Instruction
35-36 credit hours or 18-24 months
George Fox University
Master of Arts in Teaching
Master of Education
Curriculum and Instruction
Educational Leadership
ESOL Education
Higher Education
Library Media Specialization
Literacy Specialization
Reading Specialization
Secondary Education
36 credit hours or 24+ months
Idaho State University
K-12 Education
Child and Family Studies
Deaf Education
Educational Administration
Elementary Education
Human Exceptionality
Instructional Technology
Literary Emphasis
Secondary Education
36 credit hours or 18-24 months
University of Idaho
Career and Technical Education
Counseling
Educational Leadership
Curriculum and Instruction
36 credit hours or 18-24 months
University of Phoenix — Boise
Master of Arts in Education
Administration and Supervision
Adult Education and Training
Curriculum and Instruction
Elementary Education
Secondary Education
Special Education
41-47 credit hours or 18-24 months