Connecticut Masters in Education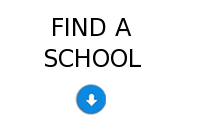 Teacher improvement and student achievement go hand in hand. As specialized knowledge and classroom practices continue to evolve, teachers will need to learn to become both more informed and more creative. In fact, Connecticut teachers are required to complete 90 hours of continuing education every five years.
Teachers who pursue their master's degrees are not only give themselves the opportunity for financial and career advancement, but also help themselves to become more effective and connected teachers.
Find Schools offering Masters Degree Programs in Education
At SNHU, we believe everyone should have greater access to higher education. That's why we offer over 200 accredited degree programs, flexible class schedules, and some of the lowest online tuition rates in the nation. We offer military tuition discounts up to 30% toward online undergraduate and graduate degree programs for U.S. service members, both full and part time, and the spouses of those on active duty.
Programs:
M.Ed. Curr & Ins - Dyslexia Studies & LBLD
M.Ed. Curriculum Instr - Technology
MA English and Creative Writing - Fiction
And more...
Online Learning at Concordia University–Portland
If education is your passion, Concordia University-Portland is your university. One of the most respected names in learning today, Concordia offers several fully online Master of Education (MEd) programs—most of which can completed in one year—and a fully online Doctorate of Education (EdD) program. Our graduates stand out with the skills, integrity, and compassion necessary to meet the ever-changing needs of students today. Together, we're all making an impact in education.
Programs:
M.Ed. in Curriculum & Instruction: Social Studies
M.Ed. in Curriculum and Instruction STEM (Science, Technology, Engineering, and Mathematics)
M.Ed. in Curriculum & Instruction: Curriculum & Instruction: Early Childhood Education
And more...
Albertus Magnus College
Master of Science in Education
30 credit hours or 12-18 months
Central Connecticut State University
Elementary Education
Early Childhood Education
Educational Studies
33 credit hours or 18-24 months
Eastern Connecticut State University
Early Childhood Education
Educational Technology
Elementary Education
Science Education
Secondary Education
30 credit hours or 18-24 months
Fairfield University
Teaching and Foundations
Educational Technology
Elementary Education
51 credit hours or 24+ months
Quinipiac University
Master of Arts in Teaching
Elementary Education
Secondary Education
Educational Leadership
54 credit hours or 24+ months
Sacred Heart University
Master of Arts in Teaching
Elementary Education
Secondary Education
Educational Technology
Literacy
33 credit hours or 18-24 months
Saint Joseph College
Early Childhood Education
Curriculum and Instruction
Special Education
30 credit hours or 12-18 months
University of Bridgeport
Elementary Education
Middle Level Education
Secondary Education
Music (K-12)
Remedial Reading/Language Arts
39 credit hours or 18-24 months
University of Connecticut
Elementary Education
Secondary Education
Comprehensive Special Education
Music Education
Agriculture Education
45 credit hours or 24+ months
University of Hartford
Master of Education
Master of Arts in Teaching
Early Childhood Education
Elementary Education
Montessori Concentration
39-45 credit hours or 18-24 months
University of New Haven
36 credit hours or 18-24 months