Arizona Masters in Education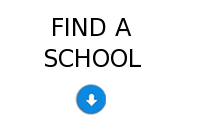 Being a state with both large immigrant and Native American populations, the state of Arizona needs teachers more than ever. In fact, the state is next to last in teachers per capita, and reports teacher shortages in a variety of disciplines.
The state is making increasing strides in addressing its educational issues, and is reporting statewide success with its Arizona Leaders in Education for the Advancement and Development of Student and School Success (AZ LEADS3) program. Teachers who grow in their own professional development have the opportunity to contribute to the resurgence of the educational climate in Arizona—and more importantly, contribute to the growth of the children who live there.
Find Schools offering Masters Degree Programs in Education
Concordia University - Portland offers several fully online 14-month Master of Education (M.Ed.) programs and a fully online Doctorate of Education (Ed.D.) program. You'll learn new strategies and techniques for your classroom while expanding your knowledge and skills as an educator.
Programs:
M.Ed. in Curriculum & Instruction: Social Studies
M.Ed. in Curriculum & Instruction: Common Core State Standards Instructional Leader
M.Ed. in Career and Technical Education
And more...
Argosy State University
Master of Arts in Education
Curriculum and Instruction
Educational Administration
Educational Leadership
Higher and Postsecondary Education
30 credit hours or 18-24 months
Arizona State University
Master of Arts
Master of Education
Curriculum and Instruction
Educational Administration and Supervision
Educational Psychology
Educational Technology
Elementary Education
Higher and Postsecondary Education
Secondary Education
Special Education
30 credit hours or 18-24 months
Capella University
Curriculum and Instruction
Early Childhood Education
K-12 Studies in Education
Leadership in Educational Administration
Reading and Literacy
Special Education Teaching
48 credit hours or 24 months
Grand Canyon University
Master of Arts in Teaching
Master of Education
Teacher Leadership
Curriculum and Instruction
Early Childhood Education
Educational Leadership
Elementary Education
Secondary Education
Special Education
48 credit hours or 24 months
Northern Arizona University – Flagstaff
Early Childhood Education
Elementary Education
Secondary Education
Educational Leadership
36 credit hours or 18-24 months
Ottawa University
Master of Arts in Education
Curriculum and Instruction
Early Childhood Education
Education Intervention
Education Leadership
School Psychology
Special Education
36 credit hours or 18-24 months
Prescott University
Early Childhood Education
Early Childhood Special Education
Elementary Education
Secondary Education
Special Education
40 credit hours or 24 months
University of Arizona
Master of Arts
Master of Education
Language, Reading, and Culture
Teaching and Teacher Education
33 credit hours or 18-24 months
University of Arizona – South
Master of Science
Master of Education
Educational Technology
Secondary Education
38 credit hours or 12-18 months
University of Phoenix
Master of Arts in Education
Curriculum and Instruction
Teacher Leadership
Administration and Supervision
35 credit hours or 18-24 months